SB Motorsports Suzuki ECSTAR Stay the On Track at ASX Round 2
SB Motosport Suzuki ECSTAR SX1 racers, Jayden Rykers and Cody Dyce, have continued to stay on course with the goals they set out for the 2019 Australian Supercross Championship when the second round visited the Gilman Speedway track in South Australia for round 2 on Saturday, October the 19th.
With the RM-Z450 mounted duo, both completing a full round of racing for the first time in their Supercross careers at round one the week prior, things looked as they may go a little off track early in the day in Adelaide.
Rykers riding cautiously in the early stages of practice, miss-timed a double/triple rhythm section, coming up very short as he attempted to triple out. Luckily the West Aussie was able to gather it all up before the following turn.
The 22-year-old spent the rest of the evening regaining his confidence and by nights end had turned his night around, rebounding from a rear of the field start in the nights 20 lap main event to finish with a very respectable 11th place finish, and maintain his top-ten position in the championship standings, currently sitting 9th.
"That was a tough track today, it was bigger than anything I have seen before with big rhythms, and it really took a bit of time to work out the fastest and safest way to work my way around the track, especially once it got rougher as the night went on.
"I was able to gain confidence and pace right throughout the 20lap main event; I didn't get the best of starts but was able to work my way up to 11th position, which I am happy with.
"Just over a week ago I had never completed a round of Supercross in my career, two rounds in and I am sitting inside the top ten in points.
"I learned a lot out there tonight, and there is a lot I can take away from every session on track today; with a three-week break before the next round in Wollongong, it will give me a chance to go away and work on a few things I feel I can improve on.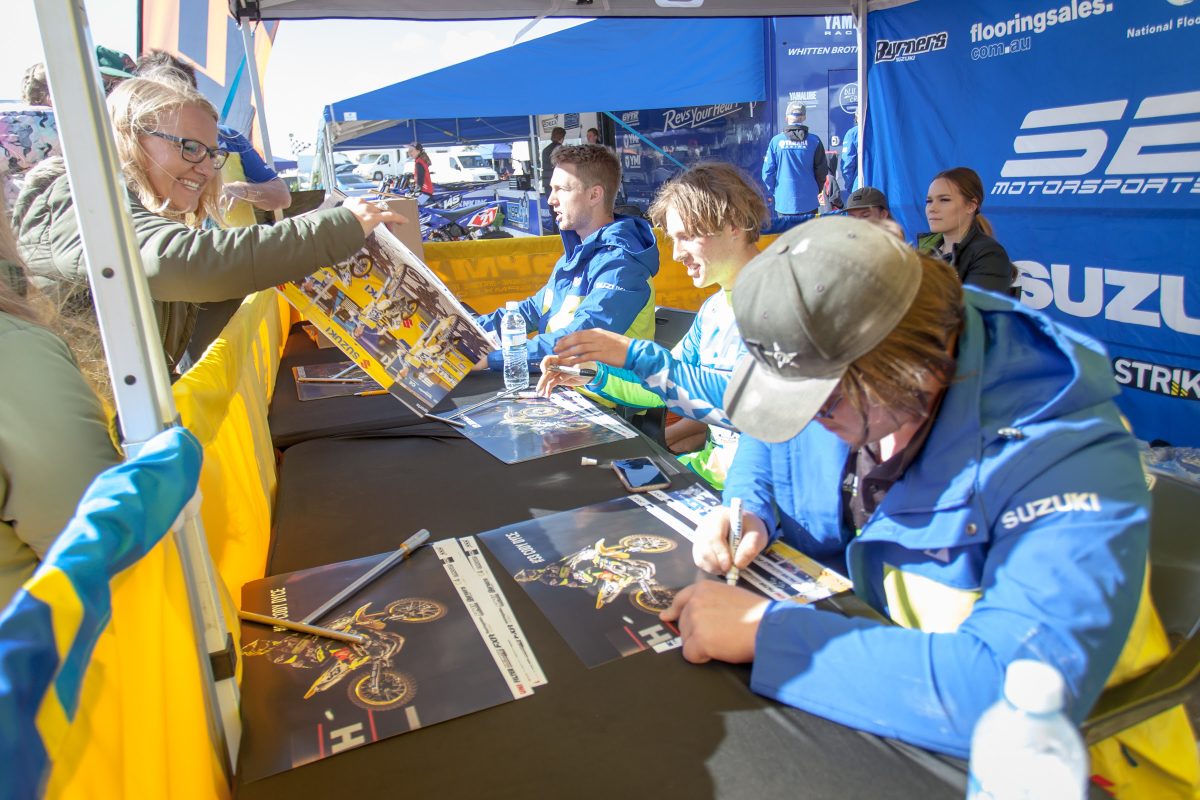 Dyce once again showed his natural ability for Supercross racing with the 19-year-old qualifying just outside the top ten in the SX1 class in 12th position.
Unfortunately for Dyce, not everything went his way during qualifying, with the Victorian suffering a big get off in a technical rhythm section that caught many riders out throughout the event.
Despite crashing heavily and feeling a little beat up, Dyce was able to continue into the nights' main event, where he put in a gallant effort to finish in 16th position and keep his goal of completing all five rounds of the years' championship intact.
"I actually enjoyed the track tonight, it was tough and challenging, and I was feeling good, but then the track caught me out."
"The crash was a bit of a setback, but I am happy to be able to complete the night and finish the main event."
"The goal this year is to make it through every round healthy and carry some momentum into next year. My speed feels good; I just have to work on my consistency and hitting my marks each lap.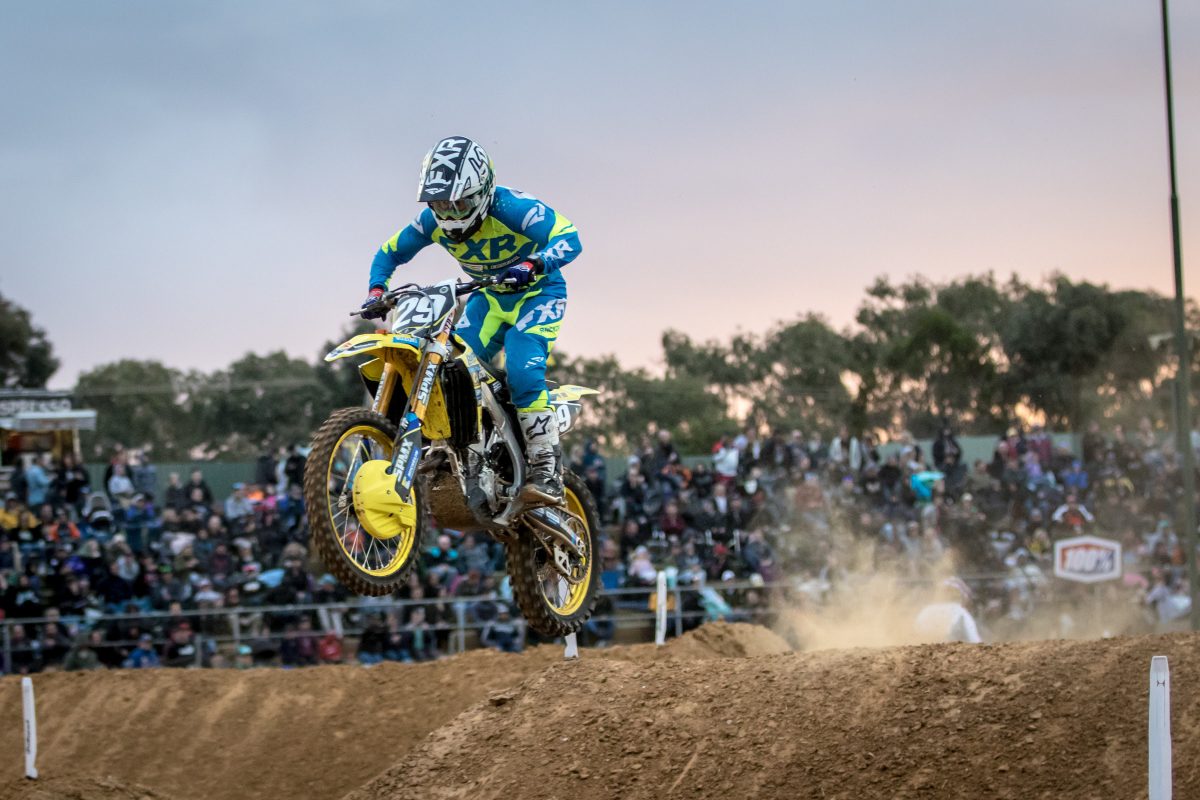 For the teams, SX2 pilot the night once again proved to be bittersweet, with Josh Brewster showing some good form with luck eluding him.
Qualifying in 22nd position for the second round in a row, a 10th place finish in the opening SX2 heat race left the 19-year-old to race the always intense LCQ.
A good start in the LCQ had Brewster inside the top six and looking good for a qualifying spot for the nights final until he was pushed wide in turn and lost valuable positions.
Things then took a turn for the worse for Brewster with a crash putting an end to his night.
"I was feeling good out there today aboard my Suzuki RM-Z250, the track as tough, but I was enjoying it and felt like I was starting to flow well.
"I got off to a good start in the LCQ but made a couple of small mistakes, just putting myself in the wrong spots on the track and being pushed out losing a few positions."
"The crash was a decent one, and I banged up my ankle pretty good, it is a little sore right now, but I am comfortable I will be good to go for round three in Wollongong."
The SB Motorsports Suzuki ECSTAR racing team will take a three-week break from racing, returning to action when the 2019 Australian Supercross Championship recommences at WIN Stadium in Wollongong on November the 9th.