About the event
GILLMAN SPEEDWAY, PORT ADELAIDE
SATURDAY 19th October 2019
Gates Open 4 pm
Pit Party 4 pm
Main Event – 6 pm
Troy Bayliss Events are pleased to announce Round 2 Australian Supercross Championships is heading back to Gillman Speedway, Port Adelaide Saturday 19th October 2019.
Visitors can expect to see an incredible night of racing featuring America's Justin Brayton plus other international riders take on Australia's best in SX1 & SX2 riders competing for the  2019 Australian Supercross Championship.
The Port Adelaide event in 2018 was rated best supercross track and produced the best racing of the series so returning to Gillman Speedway was an easy decision for Troy Bayliss Events.
The premiere classes of SX1 and SX2 will compete in the exciting Traditional Format of a single final to determine the round champion. Juniors will also be involved in this great night of motorsport.
This event is one night only and expected to sell out fast. Last year we fell just short of a sell out and we expect this years to sell out well in advance. (No tickets will be available at the gate in 2019)
Tickets are on sale now via Trybooking.com from as little as $40. Visitors may also take the option to pay a additional $10 on the night to secure one of the 200 grandstand seats.
Visitors are welcome to enter the venue gates from 4pm, the official pit party will run from 4pm-5pm where fans can meet and greet the riders.
Main Event begins 6pm
Keep an eye out on the Instagram and facebook sites for all the latest information.
Contact the Promotor for more information
Troy Bayliss Events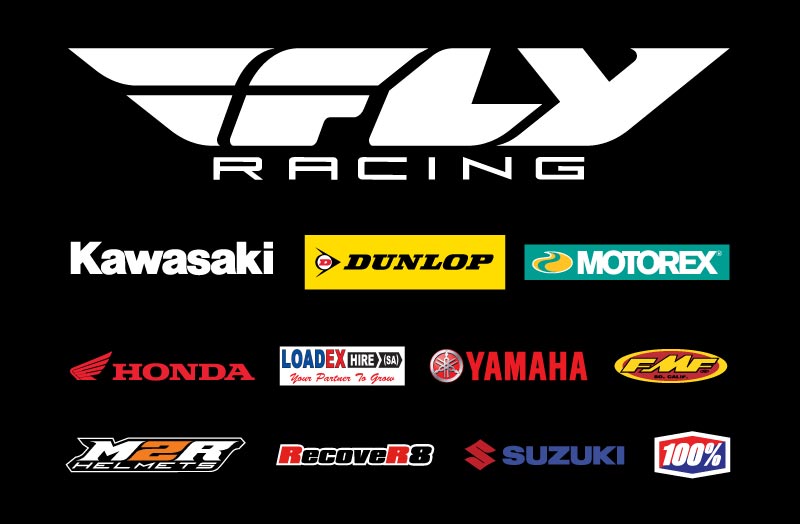 EVENT NEWS
The highly contested Australian Supercross Championship will return to Port Adelaide's Gillman Speedway on Saturday, October 19, following the overwhelming support the event received in 2018 from both fans and competitors
Promoters Troy Bayliss Events confirmed South Australia will host the biggest Supercross track of the year, with the event adopting a traditional race format in 2019 as Supercross continues to evolve as one of the most high-energy sports across the globe.
"It's all about the racing!" said promoter Troy Bayliss.
"Gillman Speedway has a top quality dirt stockpile of 7000 tonnes onsite with access to more and we don't have any bump in time restraints, which we think will deliver us one of the best tracks of the year," Bayliss concluded.
Fans can expect a huge night of Supercross action, with America's Justin Brayton already announced to compete in the entire season, along with more international athletes set to be announced for South Australia.
Local resident Brett Metcalfe will no-doubt be the crowd favourite as he returns to defend his 2018 South Australian win.
"In the first 3 rounds of the 2018 season, I finished second to my teammate Justin Brayton," Metcalf added
"South Australia last year was a huge step forward for me, I wanted to win and it could not have been at a better time, the crowd definitely influenced my win and the track layout was incredible."
"I'm looking forward to doing it all again in 2019 and hopefully go back-to-back in front of my home crowd down there at Gilllman Speedway on October 19."
Coveted Australian Supercross track designer, Protraxxx has been contracted to design and deliver the track that will provide incredible racing for riders and fans alike.
A full list of support categories will fill the night's program including SX1, SX2 and the junior Australian Supercross Championship classes.
Fans will also be able to meet and greet the riders before the event starts, with the pit party taking place between 4pm – 5pm and the gates dropping at 6pm for the main event.
The Gillman Speedway Supercross event on October 19 is the second round of the Australian Supercross Championship and is sanctioned by Motorcycling Australia (MA).
Troy Bayliss Events would also like to thank the support for the Gillman Speedway and Motocross Riders Association welcoming the series back in 2019.
The South Australian Round is expected to sell out well in advance with only 500 additional tickets on offer from 2018.
Tickets to Round 2 Gillman Speedway go on sale Wednesday 19th of June and will only be on sale Online via Trybooking.com
Round 2 of the Australian Supercross Championship is proudly supported by Kawasaki Australia, Dunlop, Recover8 and 100%.