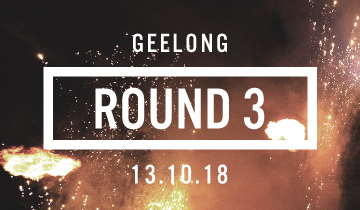 Yamaha presents Rd 3 Australian Supercross Championships
SATURDAY 13th OCTOBER 2018 – GMHBA Stadium, Geelong
Gates Open 5 pm
Pit Party 3:30 pm -5 pm
Main Event – 6 pm – 9 pm
Troy Bayliss Events is pleased to announce it will host the Victorian 'Round 3' Australian Supercross Championship at GMHBA STADIUM (Kardinia Park) Geelong.
The Australian Supercross Championship is one of the most prestigious events on the Australian Motorsport Calendar and it's heading to GMHBA STADIUM for Round 3 becoming the biggest stadium hosting an event of the 2018 series.
The visitors and riders will experience the Triple Crown format for the first time in Australia allowing incredible close racing all night.
Tickets to this event are now on sale via  http://www.ticketmaster.com.au/artist/2519184 , the Australian Supercross Championship in this incredible recently renovated Stadium that now boasts 36000 seats could become the largest attended Supercross event in Australia's history, Don't miss out it could be the only chance you see Supercross in such a venue.
Tickets start from $40 plus booking fee. VIP packages begin at $125 and include exclusive best seats in the house along with access onto the main arena to view from designated VIP viewing zones and VIP guests will also receive VIP Pack including $50 of Value (VIP packs will be available for collection on the day.
Corporate box facilities can be arranged, please email info@troybaylissevents.com
Geelong will see Australia's best take on International riders including current champion, America's Justin Brayton in action.
A huge line up of supporting entertainment is set to be announced in the coming months but you can expect to see more than one world champion and a bunch of motorsport legends past and present in action on the night !!!!
READ THE OFFICIAL DIGITAL PROGRAM
LOCATION
GMHBA Stadium, Geelong.