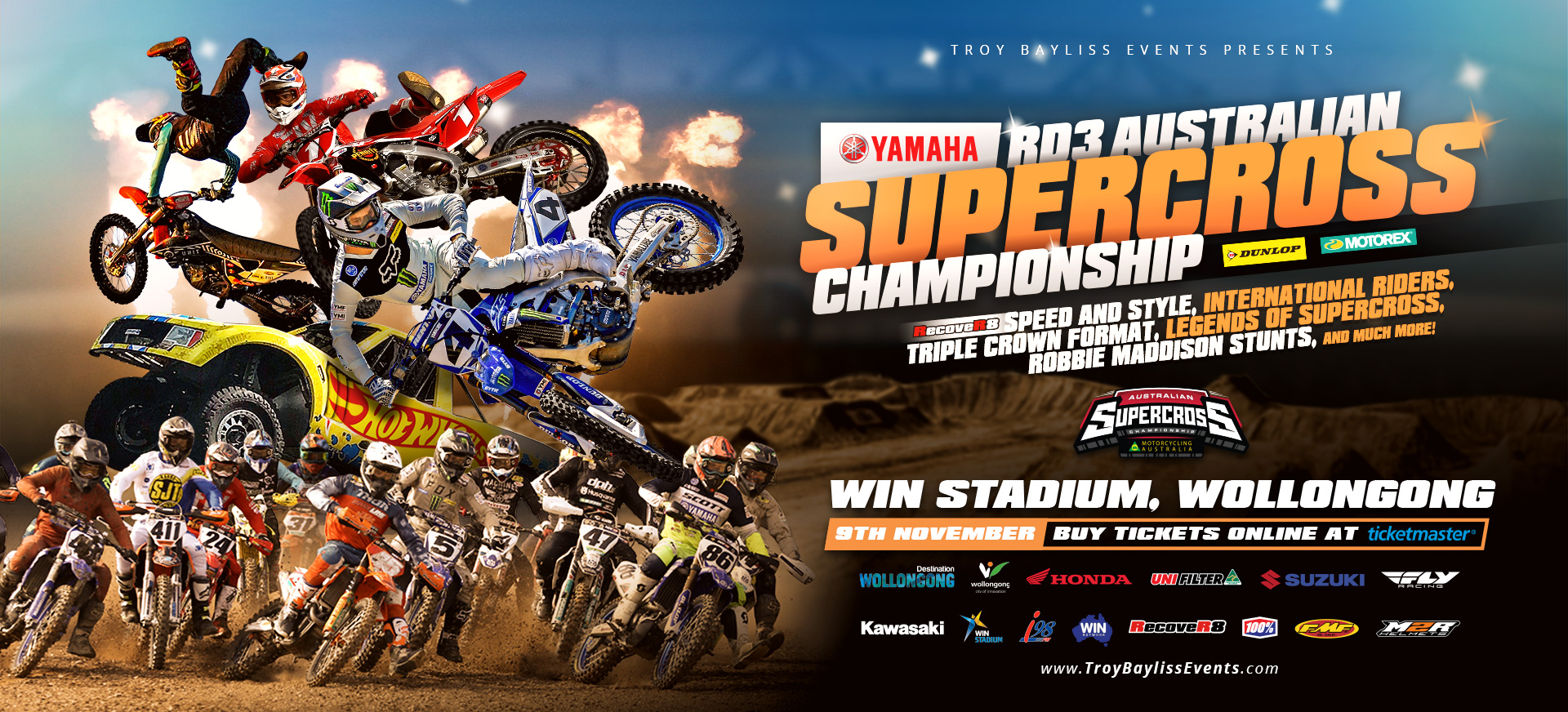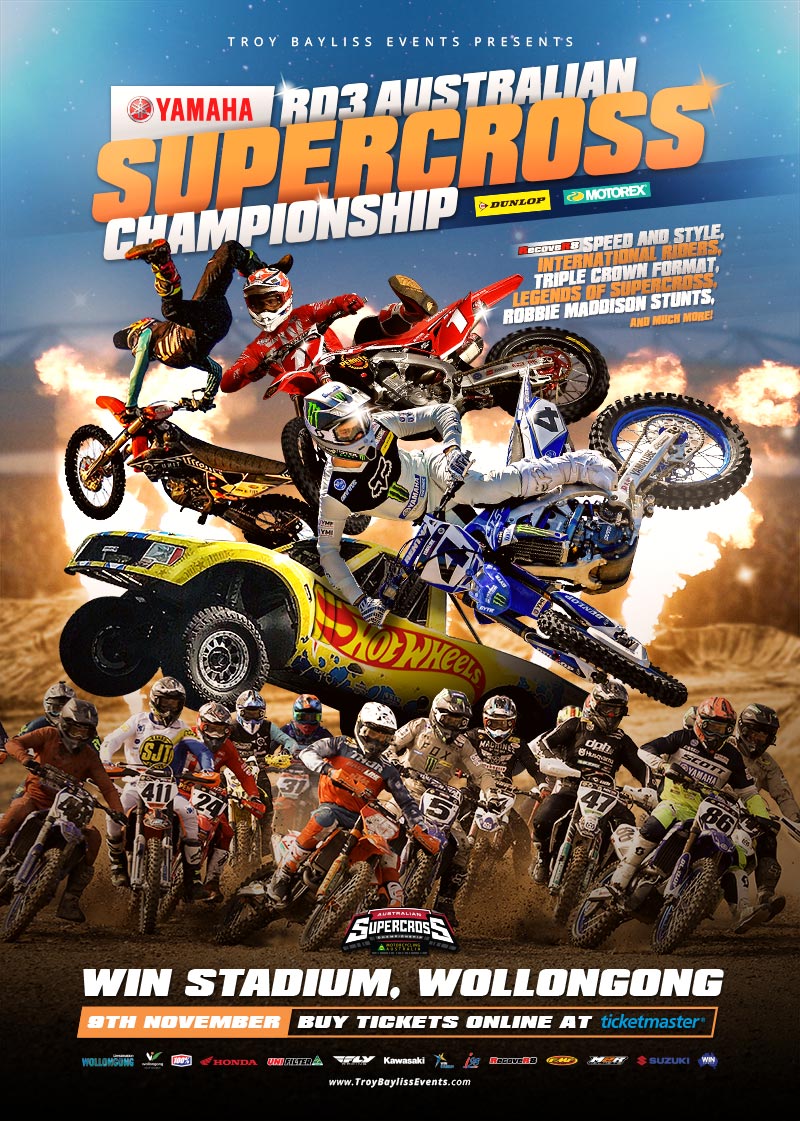 Round 3 of the Australian Supercross Championships
WIN STADIUM, WOLLONGONG
SATURDAY 9th November 2019
Gates Open 5 pm
Pit Party 4 pm
Main Event – 6 pm
Troy Bayliss Events are pleased to announce Round 3 Australian Supercross Championships presented by Yamaha is heading to WIN Stadium, Wollongong Saturday 9th November 2019.
That's correct, the NSW Round of the Australian Supercross Championships is heading in a large outdoor Stadium, fans can expect to see an incredible night of bar to bar racing on a full-size supercross track.
The premiere classes of SX1 and SX2 will compete in the exciting Triple Crown Format, the most exciting format of Supercross racing.
This event is one night only and expected to sell out fast.  3000 seats have been removed to make way for the track to leave the NRL field and head onto the iconic viewing hill that overlooks the stadium. It's going to be something very special.
Special guests, additional world class entertainment and international riders are all to be announced shortly along with a full support class of racing is sure to be the one motorsport event you don't want to miss out on.
Tickets will be on sale from Monday 29th April via Ticketmaster from as little as $30. Additionally, special VIP packages will also be available that include Supercross gift packs, special access to watch afternoon practise and qualifying, best seats in the venue and much more.
The event will also run side by side with the Australian Motorcycle Festival taking place next door at Lang Park Wollongong. 20,000sqm of trade display, live activations plus test rides for children to adults are available.
Keep an eye out on the Instagram and facebook sites for all the latest information.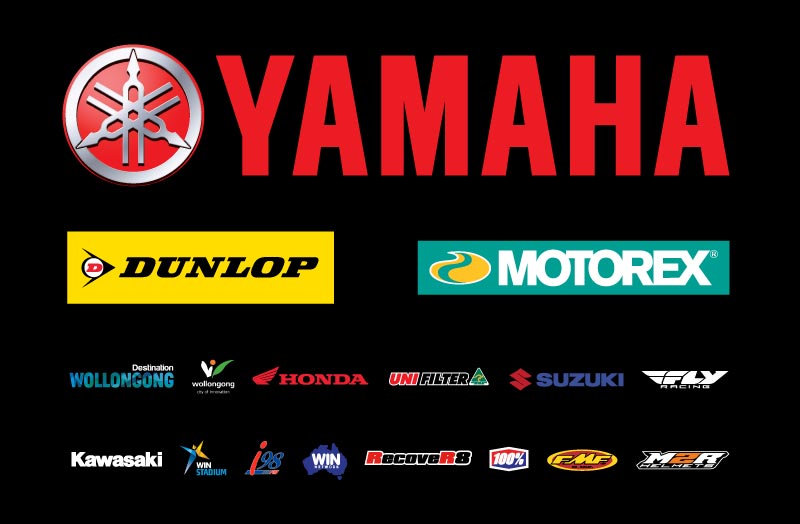 LOCATION
WIN Stadium, Wollongong.