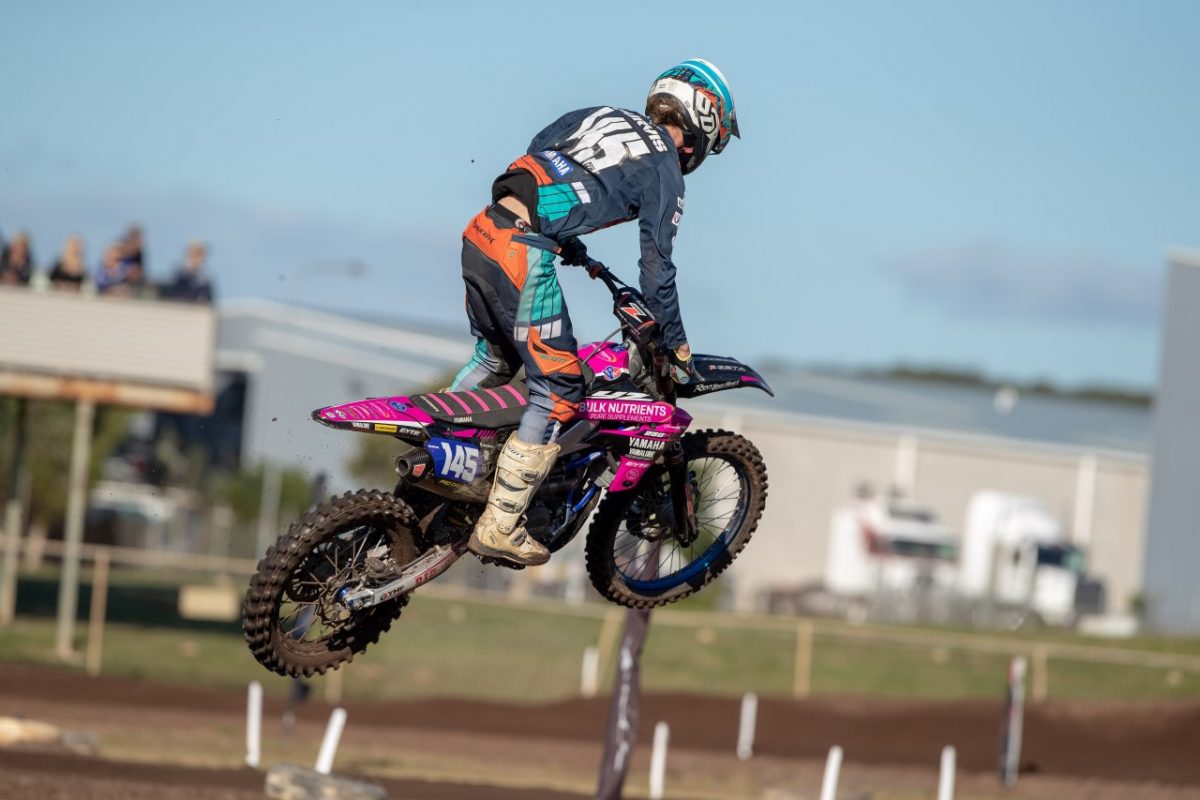 Fresh Face for WBR Yamaha Bulk Nutrients Racing
The current Australian Junior Motocross Champion, Alex Larwood, will join the WBR Yamaha Bulk Nutrients Race Team for 2020 and will partner Maximus Purvis on the team's Yamaha YZ250F's.
Larwood will be making the step up from the junior ranks to contesting the MXD (Under 19) division at the MX Nationals, while Purvis will progress up to the MX2 category and try to establish himself in the professional ranks in Australia.
Larwood, the 16 year old tear way from South Australia, will join the WBR Yamaha team and fly the flag in the MXD class in 2020. A product of the Yamaha Junior Racing program for five years and under the guidance of former pro, Shane Metcalfe, comes with plenty success has he dominated the Australian Junior Championships over the past two years, taking home three of a possible four crowns.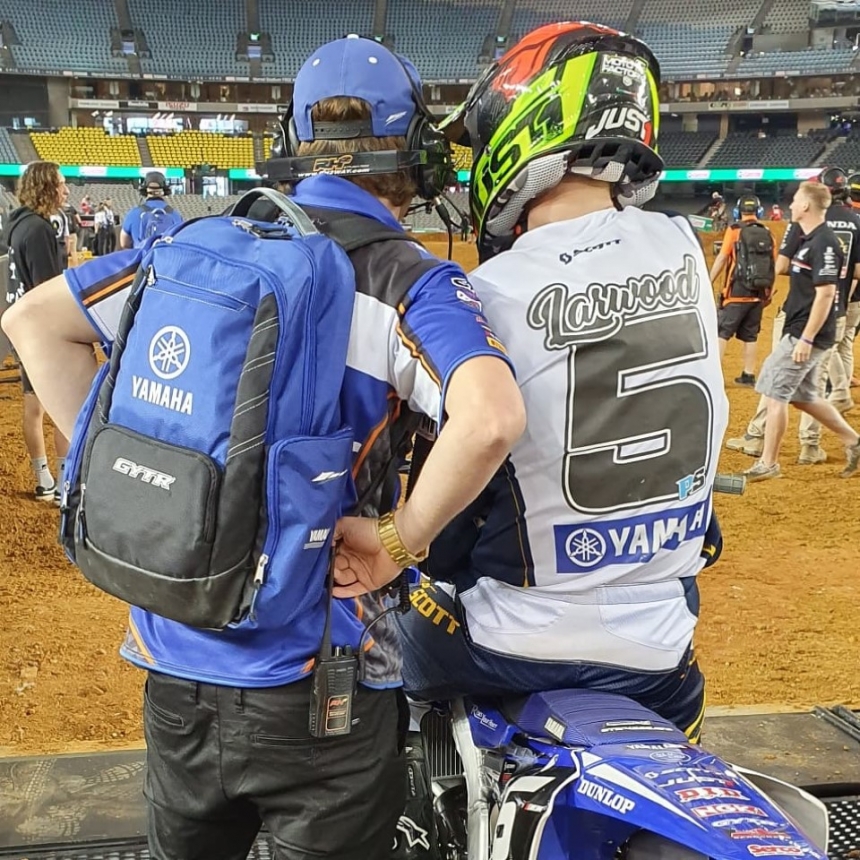 He also feels at home on a supercross track and made his senior debut at the AUS-X Open in November just to get a taste of what racing with the big dogs is like and in front of 35000 fans at Marvel Stadium.
"At the start of the year, Shane Metcalfe sat me down and asked what I wanted to do in 2020 and where I wanted to be racing and my answer was with Yamaha and at WBR. So, to put in all the hard work, get some good results and then actually get the ride with the team is an awesome reward and I can't thank Travis and every one at WBR Yamaha for giving me this chance.
"I have actually know for a while as we had talked at the Junior Nationals so its been hard keeping it a secret while the Supercross Championship has been going on.
"But, we have already got things under way and the team also helped out a bit in supercross and I can't wait to get racing in 2020. I look forward to riding the MX Nationals tracks, working with the team and learning more about the bike and how racing works and getting to race different riders on new tracks. I'm ready and can't wait!" Larwood ends.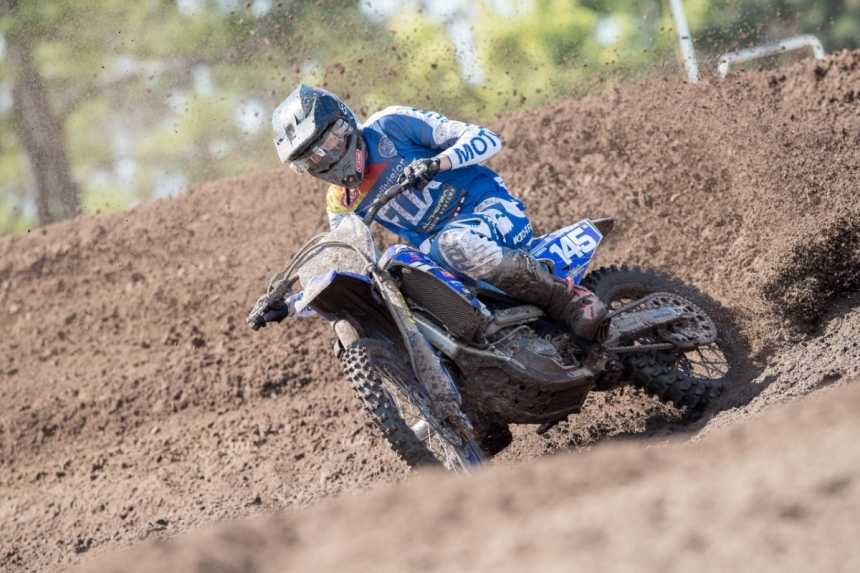 Alongside Larwood at WBR Yamaha will be Maximus Purvis, who contested the MXD championship for the team in 2019. Purvis has finished in third and second respectively the last two seasons in the MXD class, but now makes the step up to the MX2 category and with plenty of raw speed, is set to shake things up in the pro ranks.
Purvis will begin his season racing for the JCR Yamaha team in his native New Zealand before heading back to Australia and take him his role with WBR in the MX Nationals.
"Making the setup from MXD to MX2 is pretty big and I'm pleased that Yamaha found a way for me to be part of it with the WBR Yamaha team," Max said. "I know the guys on the team well and I also know we have a great bike, so it takes out the uncertainty of not only changing classes but teams.
"While I'm in Australia, I live in Shepparton, which is only a couple of hours from the teams' base in Echuca so that also makes my life easier. We have built a good base together in 2019 and hopefully we can build on that in 2020 and I can establish myself as a top five guy in the MX2 class throughout 2020," Purvis ends.
Introducing – Alex Larwood
Lives: Kadina, SA
Age: 16
Occupation: School / farmer/ MX rider
Team: WBR Yamaha Bilk Nutrients Racing Team
Number: 5
Bike: Yamaha YZ250F
Career Highlights: Multi time Australian Junior MX champ/ Represented Australian at WJMX.
2020 Goals: Podiums and chase the MXD championship/ Remain injury free
Rivals: In juniors it was Levi and Blake, in MXD its everyone!