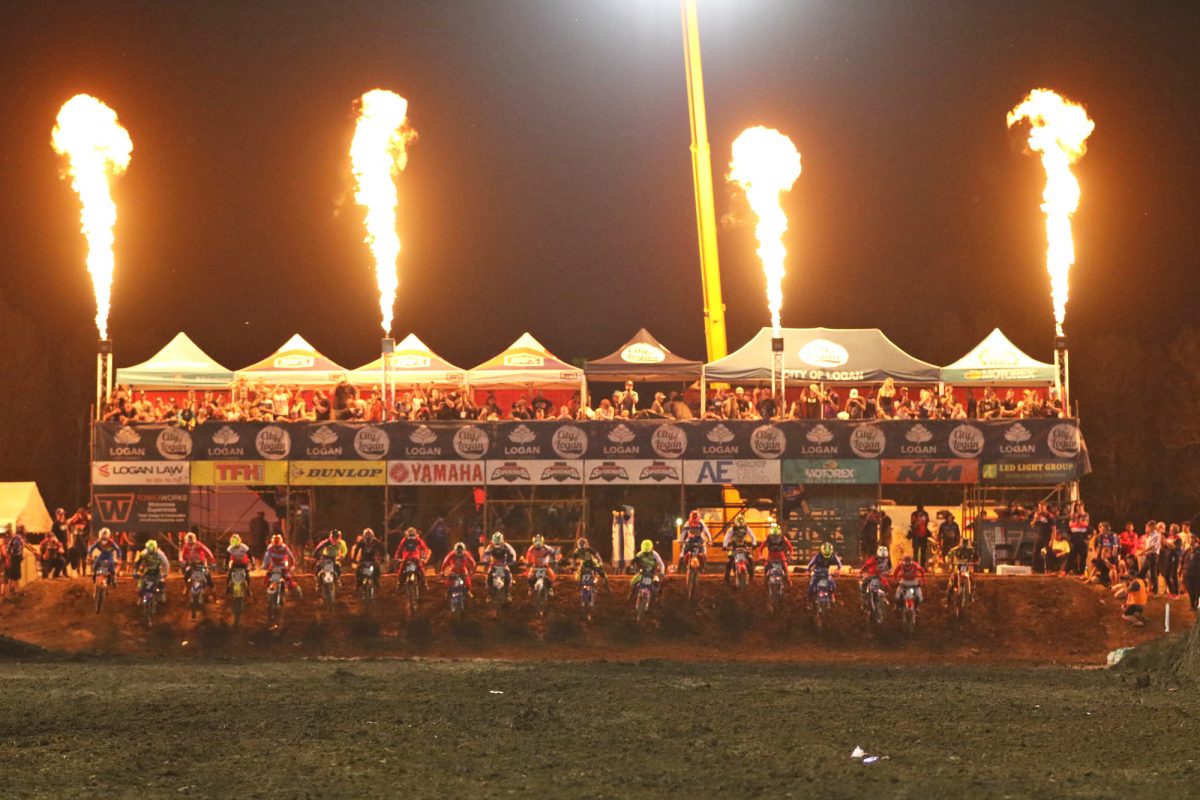 Australian Supercross launches Stadium-X Development Cup and SX Licence Endorsement Opportunity
The Australian Supercross Championship has officially launched the Stadium-X Development Cup aimed at building the skills of our up-and-coming stars to compete in the Australian Supercross Championship.
The Stadium-X Development Cup is directed at amateur riders looking to develop their talents in a controlled environment, riding on a modified and scaled down version of the Supercross track, to help develop their skills.
The Cup will run in conjunction with two rounds of the Australian Supercross Championship; Coolum on October 7 and Port Adelaide on October 21.
Riders can register their entries to the Stadium-X Development Cup via this link: https://www.australiansupercross.com.au/competitor-info/
The Stadium-X Development Cup is about providing amateur riders with an affordable platform to gain valuable experience and have a lot of fun, before progressing into the top level of Supercross racing in Australia.
Competitors will be afforded the opportunity to build their skills on a scaled down version of the same national Supercross track, that the countries best have competed on the night before, with elements removed or modified to be more forgiving for amateur racing.
In conjunction with the news the Australian Supercross Championship has also announced it will host Supercross (SX) Endorsement sessions at each championship round (excluding the AUS-X Open), for riders ready to step up to Supercross.
SX Endorsement provides an opportunity for senior and junior riders that are new to Supercross competition, to obtain their SX license and compete at that round. The endorsement sessions also provide additional track time, with a professional coach, to help riders become accustomed to the track, before the racing program commences.
Riders that do not have an SX endorsement and are considering racing the Australian Supercross Championship Round 1 in Jimboomba, are encouraged to enter asap. The endorsement clinic will be held from 12pm-2pm on Friday September 14, and will be run by ex professional Barry Surawski.
The Stadium-X Development Cup and SX Endorsement sessions are both initiatives designed to help create a pathway for riders from a grassroots level as the Australian Supercross Championship looks to develop our country's up and coming riders into fully fledged professional competitors on the international stage.
2018 Stadium-X Development Cup
Round 1 – Coolum October 7
Round 2 – Port Adelaide October 21