Reardon Reveals New Ride for Australian Supercross Championship
Multi-time Australian Supercross Champion, Dan Reardon, is revved up and ready to let loose in the 2018 Australian Supercross Championship with a tight knit, hand-picked team to take on the best when round one gets under way this weekend at the Jimboomba -X Stadium.
On board his Yamaha Motor Australia YZ450F, Reardon has been hard at work preparing for the up-coming season and is excited about getting back behind the start gates with a group of people assembled to give him the best support possible and opportunity to regain is number 1 plate in the premier SX1 (450cc) division.
"I have always enjoyed racing supercross so this year I have focused on the Australian Championships and spent my off season getting a great group of people and sponsors together to give me my best chance," Reardon begins.
"I have had a great relationship with Yamaha in recent years and I find the YZ450F to be the best bike for me. I raced a standard bike at the Adelaide Straight Rhythm earlier in the year and I feel so at home on the YZ450F.
"The package of the YZ450F, some GYTR race parts and Yamalube oils are the perfect combination for me and I feel my bike is as good as anyone's on the start line. I also have significant support from a range of companies and products I believe in and it's great to have Dunlop, Renthal, ETS fuel, Rival Ink, Ash's Spoked wheels and Fasthouse with me this season.
"It was pleasing Yamaha Australia were able to put together a deal that suits me and I was able to bring in some sponsors from outside the industry that will allow me to go racing at a high level.
"I have been able to attract support from outside the motorcycle industry and it's great that DR Homes, Oilfield Piping Systems and Boost Mobile have been able to step up and support my racing. To be able to bring in companies like that can only help racing in Australia and hopefully we can keep them involved in dirt bikes for a long time."
Reardon last won the Australian Supercross Championship in 2015 for the CDR Yamaha team. Since then, Reardon has travelled the world racing anywhere from the Star Yamaha team in the US in front of full stadiums to contesting Arenacross races throughout Europe in the winter of 2017.
But with his focus now set on the 2018 Australian Supercross Championship, regaining his number 1 status is the goal but he understands the opposition he faces this coming season.
"Each year the depth of our supercross series continues to get deeper and deeper," he explains. "We now have a host of international riders who compete in Australia and Justin Brayton has won the championship the last two years. After last here, Justin went back to the US and had one of his best seasons ever so the level of competition is high, and the championship is quite prestigious due to the level of rider we are now attracting.
"But, I'm excited and motivated to go racing and extremely happy with the team of people I have around me. I have put in the hard yards in my preparation and look forward to getting things underway in front of a full house this weekend at Jimboomba," Reardon ends.
2018 Australian Supercross Championship takes place over five rounds, with round one this weekend at Jimboomba before taking in Coolum, Geelong, Adelaide on the way to the grand finale at Qudos Bank Arena for the Aus-X Open in November.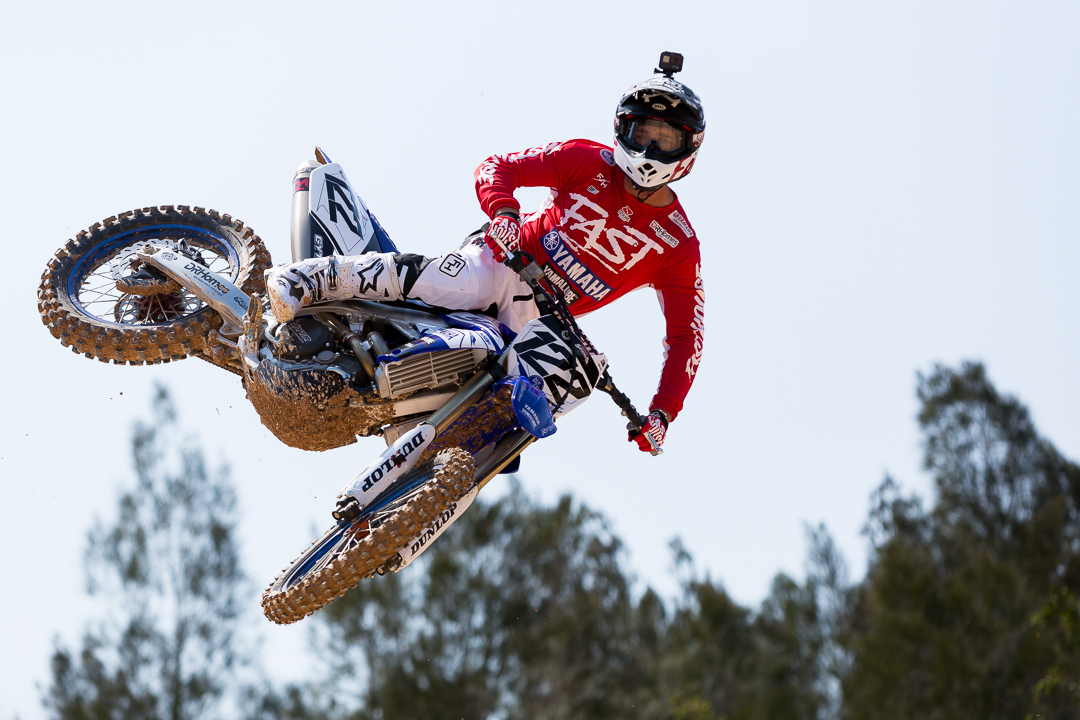 Images: deluxemediagroup