Serco Yamaha Signs Tanti and Walsh for 2020
Yamaha's MX2 race team, Serco Yamaha, are pleased to announce the signings of Aaron Tanti and Dylan Walsh to steer their YZ250F's in 2020.
Both riders are contracted to do the MX Nationals and the Australian Supercross Championships in the MX2 and SX2 (250cc) divisions and are out for nothing short of championship success.
Tanti returns to the team after laying solid foundations in 2019. Tanti finished fifth in the MX Nationals but was consistently in the lead group and unlucky not to finish higher in the championship standings. And then produced a break out season in Supercross, battling with the US stars on his way to fifth place in the championship, despite not finishing the final round.
"This is the first time in my career I have been with the one team for more than one season, so the stability is something that I like and allows me to make plans knowing that I have the support of Serco Yamaha for 2020," Tanti begins.
"I have a great working relationship with Gavin and the Serco Yamaha team and we were quickly able to get something sorted for the 2020 season a little while ago so that allowed me to focus on my racing and training knowing that things are in place for next season.
"The YZ250F is an unbelievable bike and we already have a great platform to go ahead even further in 2020 as the team and myself have extensive knowledge and testing already done.
"It's awesome to be able to continue with Serco Yamaha and look forward to another successful year with the team," Tanti ends.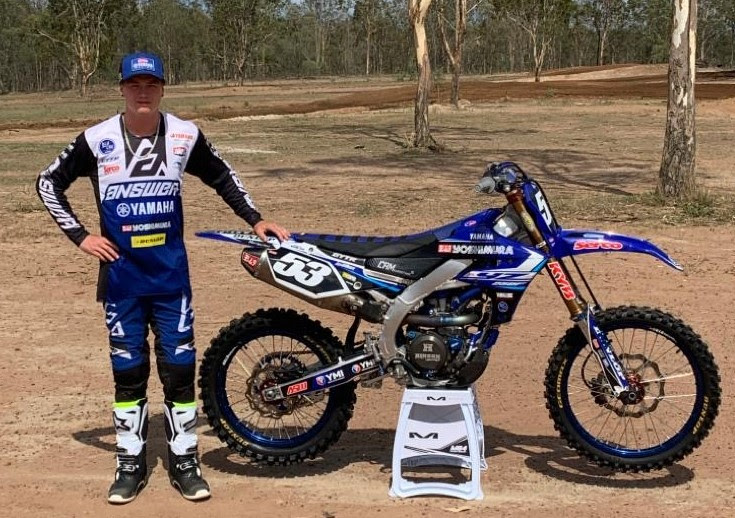 Joining Tanti for 2020 will be a new comer to Australian shores, Dylan Walsh. The New Zealand native has been competing in Europe for the past few seasons, highlighted with victory in the British MX2 Championship in 2019, but will return down under for the 2020 and make his debut in the Australian MX Nationals.
Walsh will start his year racing in New Zealand before coming to Australia in March and begin the championship chase. He is looking forward to racing with Yamaha again and is excited by the opportunity to race for the Serco Yamaha team.
"I would love to have stayed in Europe and continued racing as I felt that I would be a contender in MX2 this year but with the tight economy, my team shut down and I was left with nothing.
"Australia was the first place I looked when I got the news, and at the same time, Gavin has been doing some research on me, so it all worked out smoothly and here we are.
"Serco Yamaha have a great reputation and also a lot of success over the years in both motocross and supercross so its awesome to be part of such a strong and committed team.
"My plan is to stay in New Zealand and do the Nationals over here as a warm up for the MX Nationals in Australia. I will then base myself in South East Queensland to be near the team and get stuck into racing in Australia.
"I'm both exciting and looking forward to the new challenge and know that the level of racing in Australia is very good at the moment. I watched the racing regularly while I was in Europe and its no coincidence that many MXGP teams are looking at Australian riders.
"But I'm fit and ready to go and hoping for a great season both here in New Zealand and Australia," Walsh ends.
Introducing- Dylan Walsh
Lives: Christchurch, NZ
Age: 22
Raced: New Zealand, Europe, USA
Career Highlights: Multi Time NZ Champ, British MX2 Champ 2019
Best GP Result: 8th in MX2 (Sweden)
2019 Results: 20th MX2 GP
Team: Serco Yamaha
Bike: Yamaha YZ250F
Number: 53