AUSTRALIAN SUPERCROSS CHAMPIONSHIP
COMPETITOR INFO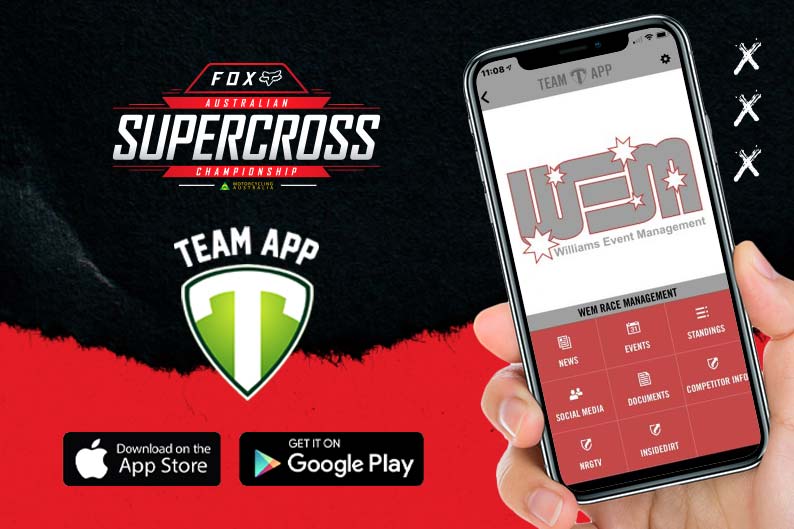 ALL RIDER CORRESPONDENCE WILL BE VIA THE WEM TEAM APP
Thanks to the Team App, receive push notifications straight to your phone for all new Supercross updates, news, upcoming events and newly released documents!
Get started today by downloading 'Team App' from the App Store or Google Play. Create your own account and then search for 'WEM Race Management'.
It's as easy as that – Get started today!