AUSTRALIAN SUPERCROSS CHAMPIONSHIP
Privateer Support Program
Proudly supported by MXstore
The FOX Australian Supercross Championship is thrilled to launch our new Privateer Support Program, proudly supported by MXstore, created with the aim to better support, profile and financially reward you, our privateer riders.
Shaped using rider and industry feedback, and aligning with our wider strategic goal of  'getting more riders in gates' to deliver sustainable growth for Supercross in Australia, we know you are pursuing your dreams independently, and want to help.
Privateers are the lifeblood of our sport, so this program is a step forward to better recognising and supporting those who aspire to reach professional careers or are simply racing as they love the Supercross.
The handbook articulates all elements of the program including details on Privateer Payouts & new prize money incentives, a definition of what makes a privateer along with other key initiatives we hope add value.
We'd like to acknowledge program partner, MXstore, for their support and efforts to ongoingly back Supercross in Australia from grassroots to the professional level.
If you have any questions or need clarity, please reach out.
– FOX Australian Supercross Championship Team
For absolute clarity, in the FOX Australian Supercross Championship (AUSX), a Privateer rider is defined as someone who is not part of an official manufacturer or manufacturer's satellite team, or, receives any financial payments or reimbursement other than result based bonuses. Additionally, a Privateer must not have finished in the top three in the AUSX SX1 or SX2 Championship in the last three years.

If you are uncertain if you qualify as a Privateer – please seek guidance from AUSX Race Director, Kevin Williams, or via FOX Australian Supercross Championship team.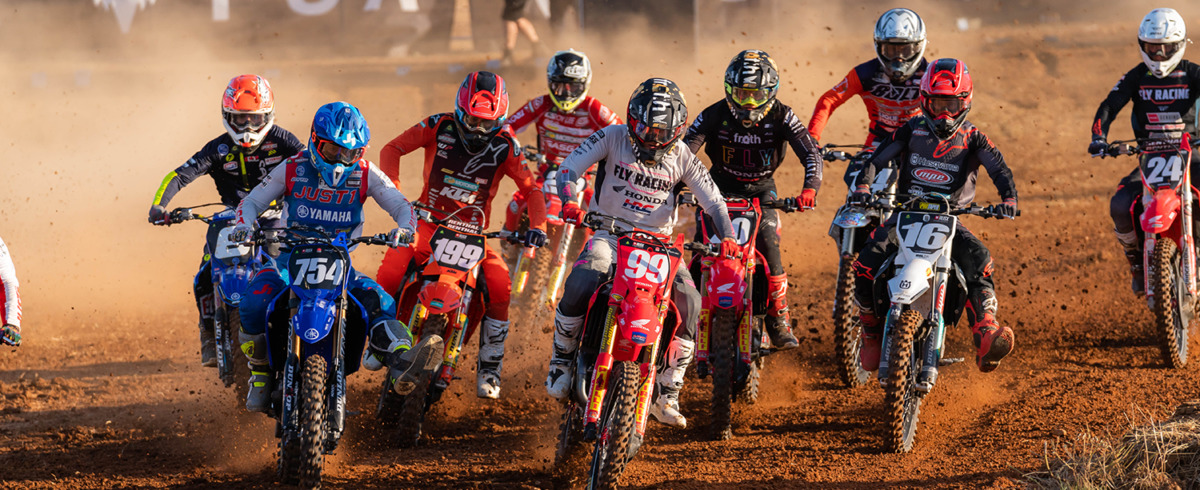 MXstore is thrilled to announce an incredible opportunity to win big at this year's Australian Supercross Championship. Introducing the MXstore Privateer Payout – a chance for talented underdog riders to shine and be rewarded for their remarkable skills.
Throughout all three rounds of the championship in SX1, SX2, and SX3, MXstore will be awarding $1,000 to the highest-placed privateer in each category.
Plus a $100 for the fastest privateer qaulifier in each class (SX1, SX2, SX3) for each round.

We are introducing a significant change to our prize money payout structure for all three rounds of the 2023 championship.
Sx1 & sx2 categories will now be paid down to the 20th position in the main event (or in the case of Adelaide, down the 20th in points) per round.
This commitment to the increased prize money pool is aimed to show our recognition for the effort riders put in to participating in the Australian Supercross Championship.

As a valued partner of the Australian Supercross Championship, Fox Racing Australia will provide all privateer riders with a unique discount code for www.foxracing.com.au.
This exclusive code will allow you 20% off a wide range of premium racewear and apparel.
To ensure a seamless process, the link containing the code will be sent directly to the email address provided in the rider questionnaire.
We are excited to offer this exclusive opportunity and look forward to connecting our riders and series partners.

We are thrilled to announce an exciting privateer partner incentive for the upcoming Australian Supercross Championship.
Giving privateers the opportunity to engage with their partners live at the event.
Participants in the championship will have the chance to receive five complimentary tickets to round three of the Australian Supercross Championship at the iconic Marvel Stadium. (Friday Night Only)
To be eligible, the rider must actively promote all three rounds of the championship on their personal social media channels during the week leading up to each event (ausx will provide the content to use). This incentive aims to not only reward the riders but also create a buzz around the championship, drawing more attention and excitement from fans all over the country to the privateer riders.

We are excited to introduce our "rider profile" initiative aimed to give spectators an insight into who privateers are as riders and a people. Included in the 2023 Australian Supercross
Supplementary regulations is a questionnaire . This questionnaire is designed to gather important information about you that we'll use to create content that will run across the Australian Supercross social media channels and on the Rider Profile page on our website.
Additionally, as a confirmed rider, we will feature your photo on our official @aussupercross social media platforms, further highlighting your involvement in the series.
Please ensure the photo you attach to your forms are high quality. Head shots must be on a plain background (white wall preferred)

To support and promote our talented privateer riders, we are pleased to announce that we will be providing a Dropbox link containing high-quality images at the end of each round of the Australian Supercross.
This link will be shared via the stack team app. The link will grant riders convenient access to download and share images on their own channels to ensure proper credit and brand recognition.
We believe that sharing these images will not only enhance your personal branding but also contribute to the overall excitement surrounding the event.
We are thrilled to offer this service to our riders at no charge.
Please note: we cannot guarantee that every single rider will receive an image from each round. We will endeavour to do the best we can.

In addition to supplying photo content, MXstore are incorporating a privateer focus to their content plan.
Capturing your riding, results and interviews, building round on round. This content will be shared via MXstore's digital channels, giving fans a better insight into what it means to be a privateer.

In an effort to create an engaging and inclusive environment at the riders paddock, we are excited to announce that we will have a dedicated area for privateers to connect with spectators and fans.*
This will not only provide a platform for privateers to participate in signings but also allow fans to get up close and personal with their favourite riders.
We believe that this initiative will ensure support for all riders, further enhancing the overall experience for everyone involved.