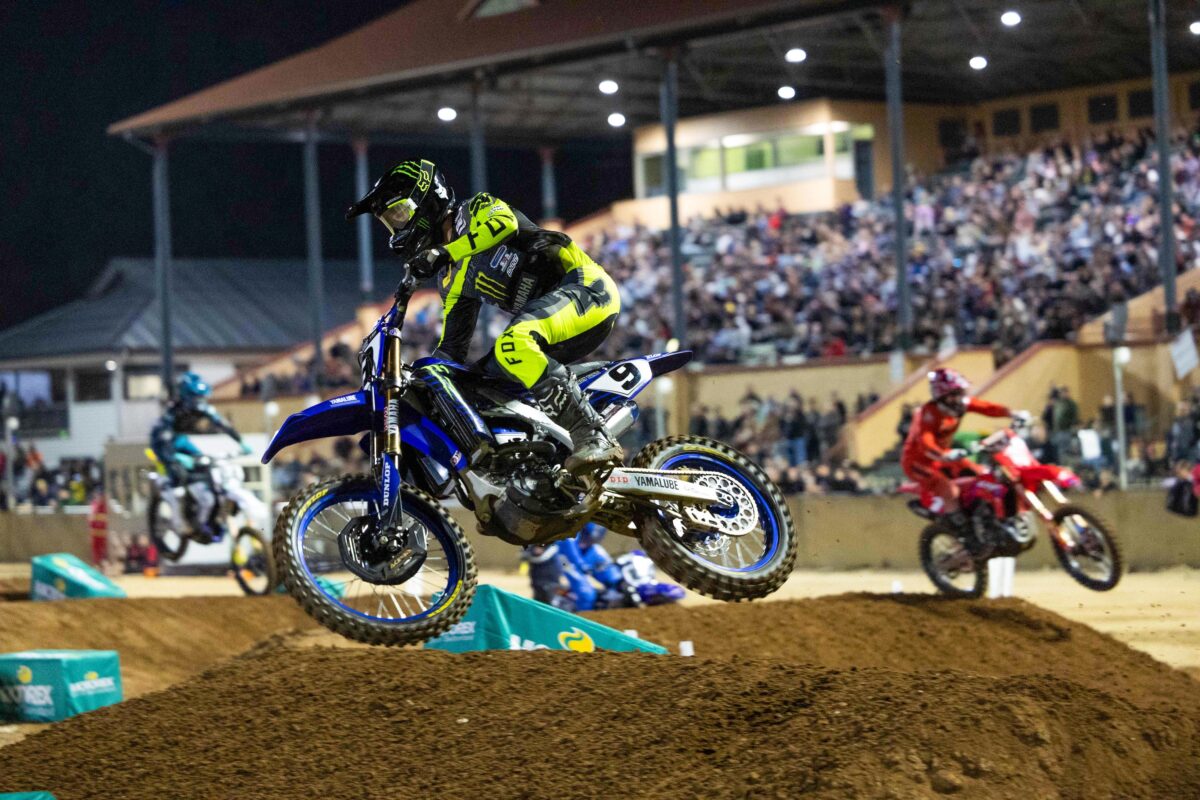 Aaron Tanti and Max Anstie light the candles at Round 02 of the FOX Australian Supercross in Adelaide
Aaron Tanti and Max Anstie light the candles at Round 02 of the FOX Australian Supercross in Adelaide
Round 02 of the FOX Australian Supercross Championship has concluded under the lights of the Adelaide Showgrounds, with Team Honda HRC's Max Anstie and CDR Yamaha's Aaron Tanti taking the chequered flag in their respective classes.
In what proved to be a chaotic night in the SX2 Class, points leader Anstie charged from the midfield as Honda teammate Wilson Todd looked to check out at the front of the pack. The Englishman slowly inched in at Todd's lead as he made passes through the pack, eventually sticking a pass on Todd and taking the victory.
"It was a great night tonight. I actually had a good jump off the gate, although got inched and inched by a KTM rider into the first turn. Wilson (Todd) rode a great race, I had to charge to get him, and avoid a bit of carnage as I came through.
All in all it was a great night. Big thank you to Yarrive and the whole Honda HRC Australia team," finished Anstie.
In the SX1 Main Event, Matt Moss stormed out of the gates for the holeshot, followed by Justin Brayton and Aaron Tanti. Tanti made a decisive move three turns later however, passing Brayton into second and then shortly after overtook Moss for the lead.
From there Brayton would stalk the CDR ace, although the gap remained the same, and Tanti held on to win his first ever 450cc supercross main event.
"It feels amazing to win my first 450cc supercross main event! It was a tough race, the track broke down a lot, but to win against Justin Brayton and Josh Hill is just awesome, I couldn't be more stoked and can't wait for the rest of the championship," commented Tanti.
The SX3 Class was dominated by New Zealander Cole Davies with a 1, 1, 5 scorecard, followed by Jack Mather in second place and Myles Gilmore, who rounded out the podium in Adelaide.
The 2022 FOX Australian Supercross Championship now rolls into McDonald Jones Stadium in Newcastle on November 26, where the title combatants will recommence and the battle for the Championships will continue.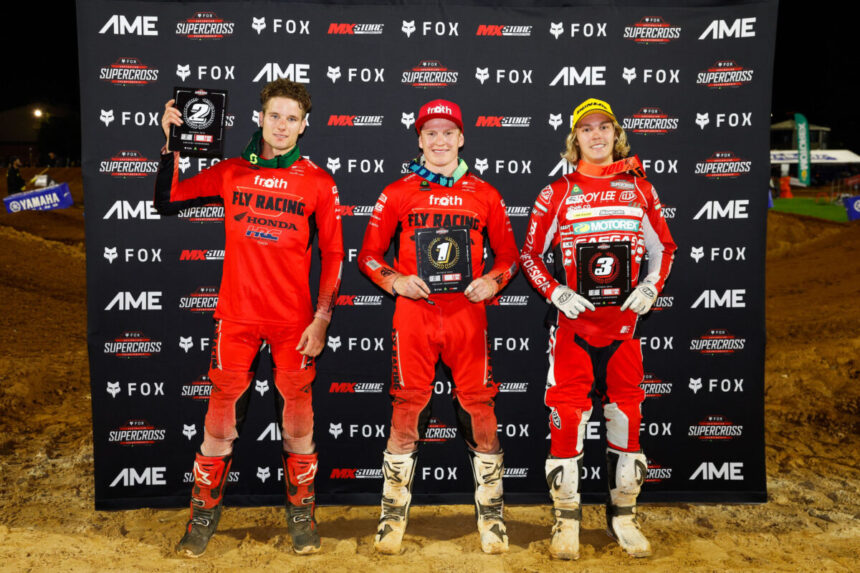 Images: Foremost Media/MotoOnline