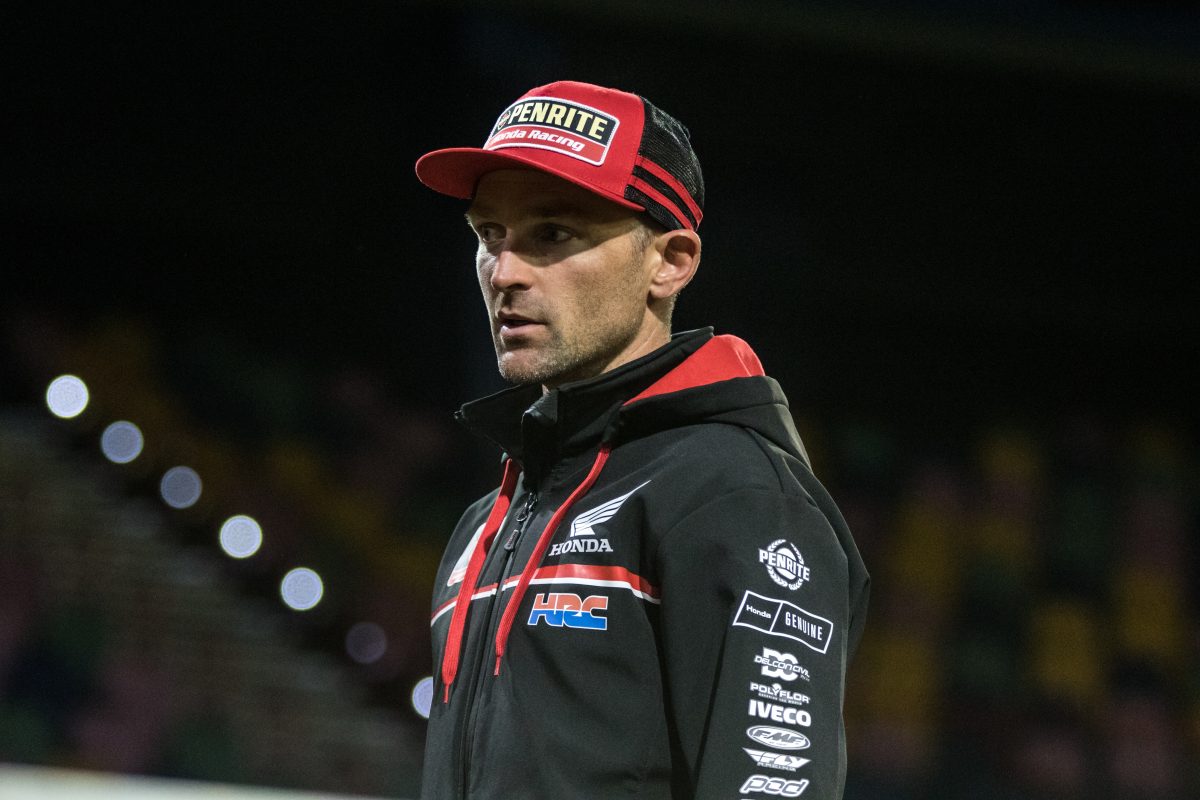 Adelaide ace set to take it to the best at Australian Supercross round in Port Adelaide
A victory at last year's Adelaide supercross round essentially kick-started local hero Brett Metcalfe's 2018 SX1 Championship campaign, and with the Australian Supercross Championship heading back to Gillman Speedway this weekend, the Penrite Honda Factory rider will be looking to claim the trophy once again.
The veteran from Mannum in South Australia has been a dominant force in the national and world off-road motorbike scene which has seen him finish with a raft of Top-5 championship results in world supercross and motocross championships over the years.
After a solid 2-5 scorecard at the opening round of the Australian Supercross Championship in Brisbane last weekend, Metcalfe states that he's hungrier than ever for a championship this year, along with backing up his 2018 result in Gillman.
"I'm generally just more motivated than I've been in a long time – really for the Championship and obviously winning my home round. Anytime you head to your hometown event, the goal is heightened to win. I'll have all my family there, so I'm looking to put my Honda on the top step this Saturday," commented Metcalfe.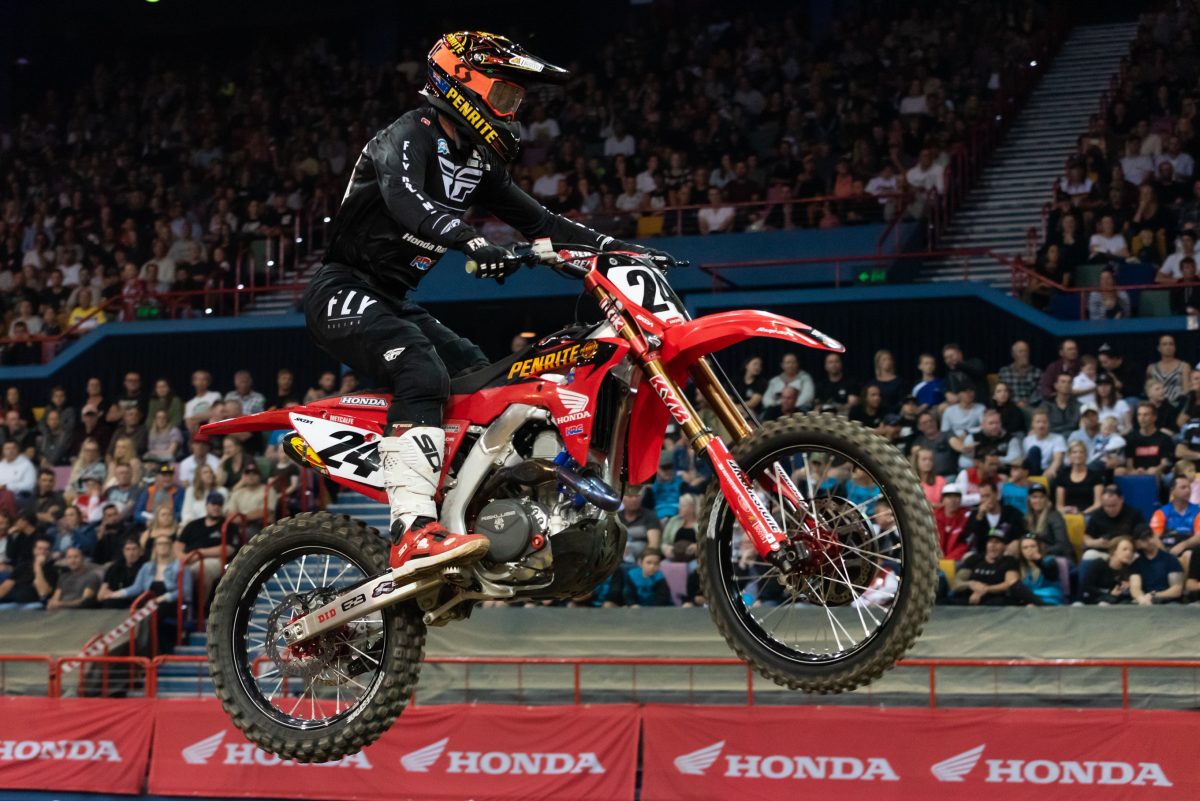 (Photo Credit: Joshua Lynch)
The likeable South Australian is one of the few active riders in the world to have grown up competing in the tail end of the '90s, which illustrates just how long he's been racing within the sport. A successful stint on the World Championship scene from '02 – '15 saw him compete for some of the world's best teams, along with landing strong results against the world's best riders of the last two decades.
Since returning to Australia, Metcalfe has been a force both indoors and out, claiming a close second-place finish in last year's SX1 series behind his Honda factory teammate, Justin Brayton. After taking out the top honours in Brisbane, Metcalfe identifies Brayton as one of, if not his strongest competitors.
"There's no doubt that the class is stacked this year. Brayton is as solid and fast as he's ever been really, Reardon's back on factory equipment and Luke Clout is entering his prime – there's really no room for mistakes if you want to win the Championship. If you make a mistake, someone else will capitalise," finished Metcalfe.
The South Australian Round is expected to sell out well in advance with only 500 additional tickets on offer from 2018.
All the action from the pit party will kick off at 4:00 pm where fans can meet all the riders with Qualifying starting at 5:30 pm local time.
For 2019, Adelaide's Gillman Speedway will act as round two of the five-round series, with tickets available from $35 at www.trybooking.com.
Round 2 of the Australian Supercross Championship is proudly supported by Fly Racing Presented by Kawasaki, Dunlop, MotorEx, 100%, M2R, Yamaha, FMF, Suzuki, RecoveR8, Honda, Load Ex
The Australian Supercross Championship is supported and sanctioned by Motorcycling Australia (MA).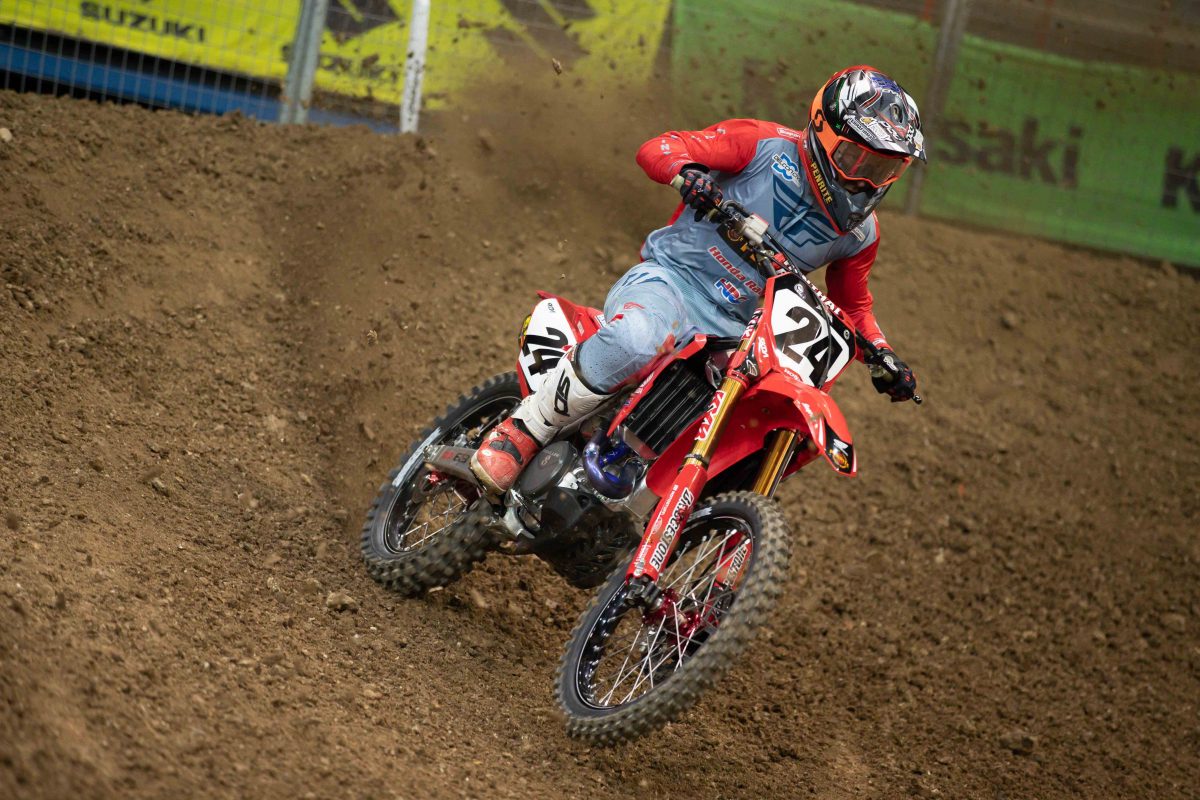 (Photo Credit: Foremost Media)