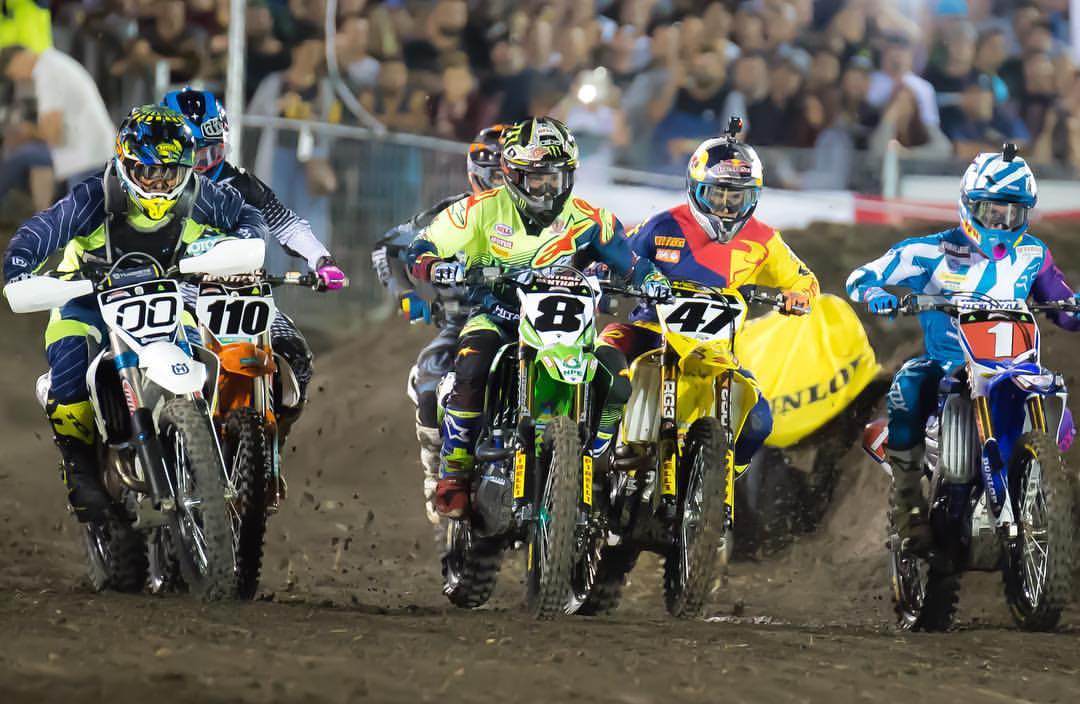 AUS Supercross announces increased prize pool, cuts to entry fees and date changes!
Motorcycling Australia, in conjunction with the 2017 Australian Supercross promotors – S.B Promotions, EMT Events, Gilbert Racing and AME, are proud and excited to announce the 2017 Championship calendar alongside some major Championship changes in favour of all riders.
Inclusive of these changes are to Championship prize money and reduced entry fees to the series, with the Championship prize pool elevated to over $180,000 in 2017.
That's almost a $40,000 increase from the 2016 figures! Along with the comprehensive prize pool, competitors can also celebrate lower entry fees, which has been reduced to just $200 for senior entrants, and only $50 for Junior entries across their four applicable rounds.
The SX series will kick off at the iconic Jimboomba Stadium from September 23rd and will travel the east coast in six rounds that will conclude back in Queensland at Coolum Stadium on November 18th.
Queensland promoter, Scott Bannan spoke about the massive coup for the riders, sharing "We all met last year and it was a really positive meeting. The Championship is getting stronger every year, but we just needed to be more consistent across the series at our end," he started.
"We have taken a step closer to achieving that in 2017. MA working with us has helped the series by helping to negotiate fees, structure and giving the SX freedom to give these benefits to the riders.
"Raising the prize money is awesome and lowering the fees is a bonus for everyone, especially the Juniors," Bannan finished.
Motorcycling Australia's CEO Peter Doyle, who also was present in the Supercross meeting, has shared his thoughts on the progression of Australian Supercross in 2017.
"The meeting was aimed at bringing together the four promoters, and driving 2017 with one clear direction in mind for everyone," he began.
"The Australian Supercross is such a huge event on the Australian Off-Road calendar and ensuring its sustainability is a must. Introducing higher prize packages and lower fees is just one of the new initiatives we aim to bring to the riders.
"MA are committed to acting with the greater good of the sport in mind, and being able to work with these four promoters on the Supercross is just another stepping stone in MA development," he finished.