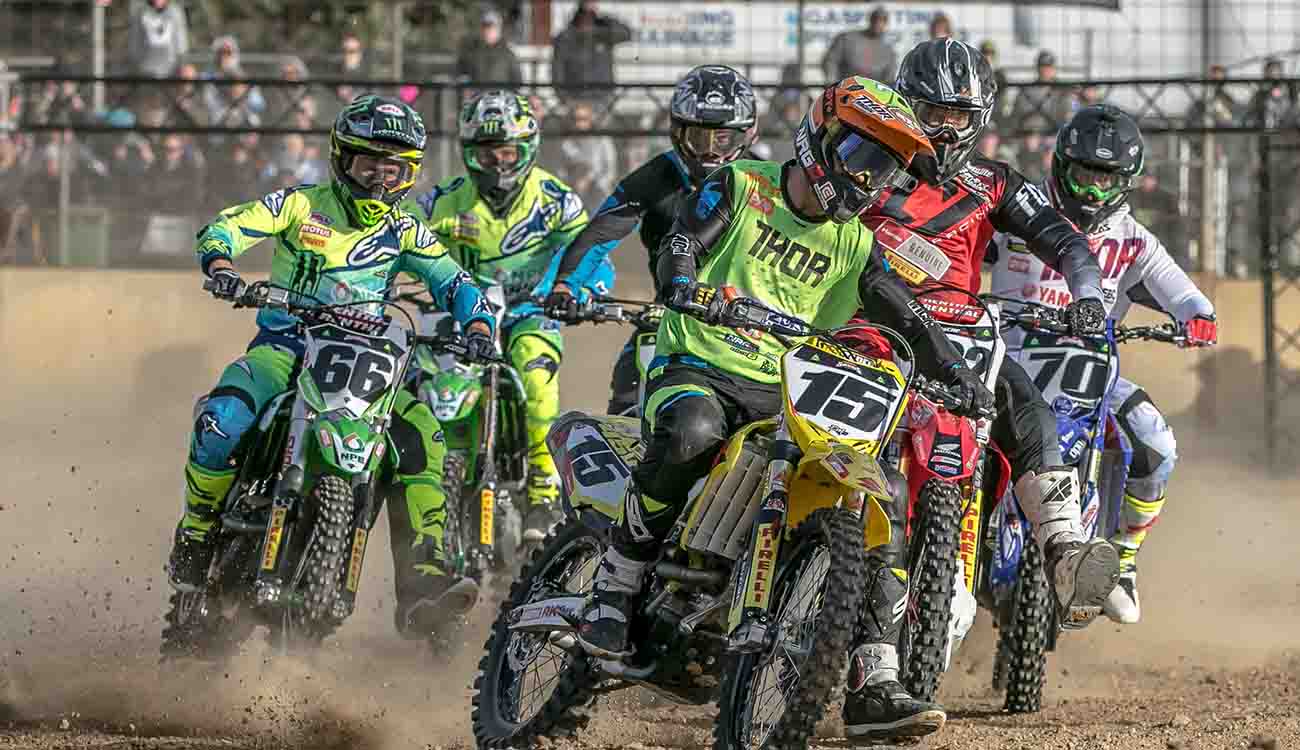 Australia vs USA Battle Continues for Australian Supercross Championship Round 2
Australia vs USA Battle Continues for Australian Supercross Championship Round 2
Final plans are now locked in for Round two of the Australian Supercross Championship set to be hosted at the Bacchus Marsh Motocross Club on Saturday October 14th. Round two of the National Championship will see a true international battle with the Aussies taking on riders from the USA in SX1 and SX2 classes with great support from the Intermediate, Clubman and Junior divisions raring to go.
Round one of the Series attracted a full house in Jimboomba, Queensland, a few weeks ago with riders providing world class racing.
Recently crowned Australian Motocross Champion, Dean Ferris was the first Australian to cross the line at round one, coming in a close second to American import and defending Supercross champion Justin Brayton.
Ferris was happy with the performance of his CDR Yamaha and looks forward to returning to Melbourne in 2017 after taking pole position in the event last year. Ferris has had a busy run over the past few months and made comment on the international battle that is about to take place in Melbourne.
"It's been a really busy time off the back of an intense MX season, becoming a new Dad, jumping virtually straight into Supercross as well as MX of Nations last weekend. I look forward to battling against Justin and Dan (Reardon) and all the other teams in Melbourne next weekend and putting on a good show for the fans"
Dan Reardon, aboard his Kawasaki, enjoyed his start to the season and is one of the Aussie favourites tipped to create tough competition for the American riders after coming in third at round one.
Justin Brayton, one of many visiting American riders leads the Championship after a convincing performance at round one. The win boosts Brayton's confidence as he heads to Melbourne with the Penrite Honda Racing Team. The likeable tourist loves this country so much he brings his wife and family over for an extended working holiday each year. Brayton promises to bring his world-class speed and style to Victoria for the fans and finish better than he did in 2016 and continue the defence of his Australian SX1 Title.
With support from Intermediate, Clubman and Junior riders, the grids will be full come Saturday October 14th. A fantastic afternoon of racing and action will not be forgotten, complimented by insane FMX Freestyle headed by Australian back-flipping legend Ryan Brown. Brown and crew will provide non-stop heart pounding action during the show intermission.
Gates open at 2.30pm with racing starting at 5pm. There will be a pit party from 3:30pm, where the fans get to meet the riders and get up close to the machines and transporters that follow the Australian Supercross Championship.
Monster Events have commissioned track designer Mal Cash and his team to assist in the design and construction of a fast flowing, challenging circuit with many passing opportunities, ultimately showcasing the sport at its best for the Melbourne round of the series.
Tickets are starting to sell fast and it is suggested to pre book your tickets the www.ticketbooth.com.au to avoid disappointment.
Editorial and Photos Courtesy of: Tom Hudson
PR, Communications & Event Executive Monster Events
Bookmark australiansupercross.com.au and stay tuned to the action throughout the racing year!
Stay up to date with all the happenings of the 2017 Australian Supercross Championship by visiting the Supercross Website or by following the Australian Supercross Championship Facebook page.
| | |
| --- | --- |
| 2017 Australian Supercross Championship calendar: | |
| | |
| Round 2         Bacchus Marsh, VIC | 14 October |
| Rdund 3         Virginia, SA | 28 October |
| Round 4         Qudos Bank Arena, NSW | 11 November |
| Round 5         Qudos Bank Arena, NSW | 12 November |
| Round 6         Jimboomba, QLD | 18 November |
Editorial and Photos provided by:
Tom Hudson
PR, Communications & Events Executive tom@monsterevents.com.au
0418 588 787