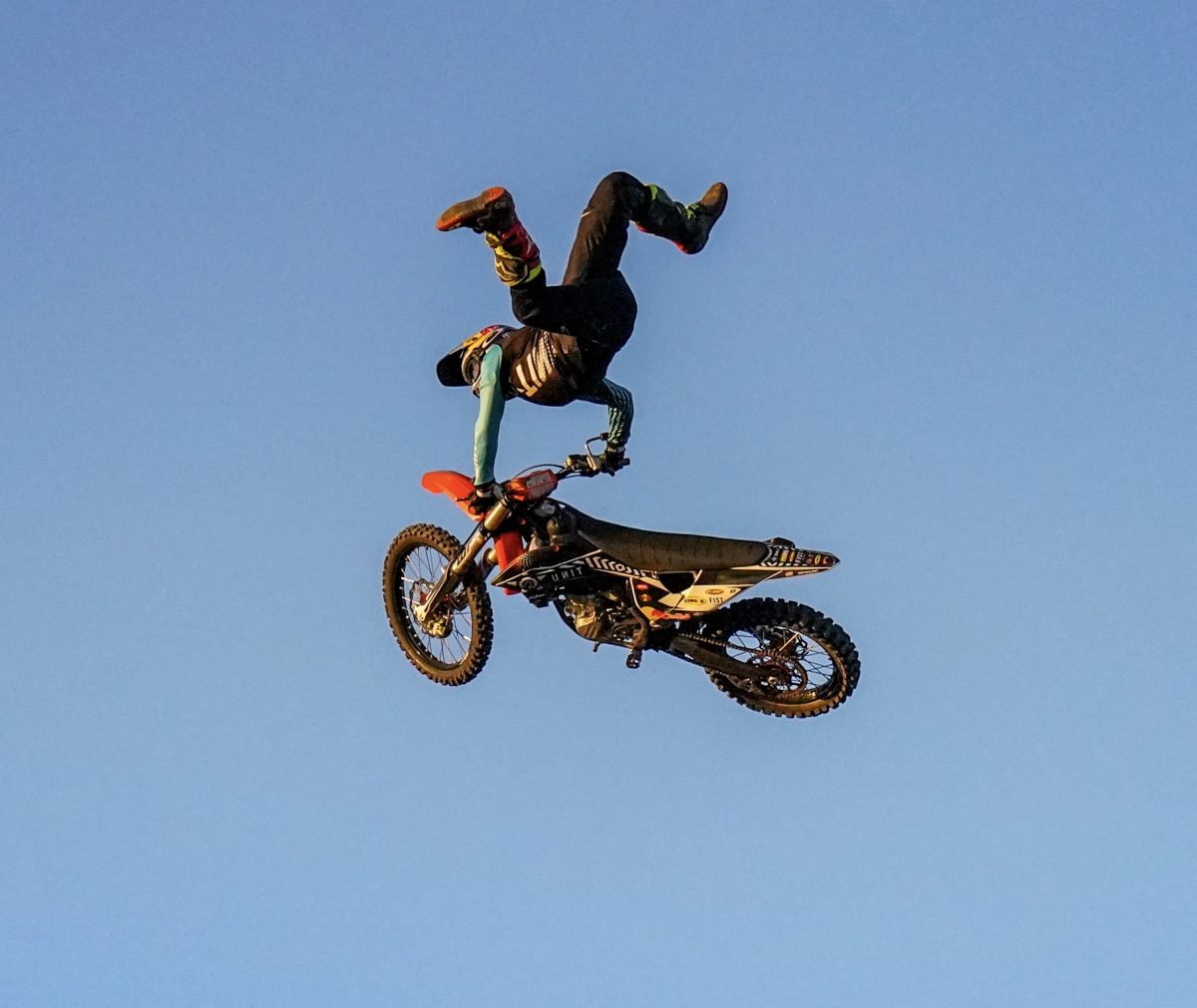 Australian Speed & Style Championship announced alongside America's Justin Brayton for Wollongong Supercross
Troy Bayliss Events has today announced the Recover8 Australian Speed & Style Championship will be held on Saturday the 9th November at Wollongong WIN Stadium – coinciding with Round 3 of the Australian Supercross Championships presented by Yamaha.
The exclusive feature for fans attending the Wollongong Supercross, Recover8 Australian Speed & Style Championship will be run and won on the night, in a thrilling elimination style winner takes all format. Australian and International riders are invited to compete, with the winner crowned the Official Australian Speed & Style Champion by sanctioning body Motorcycling Australia.
Speed and Style is a unique sport that originated at the American X-Games and combines the technical racing skills of Supercross with the incredible talents of Freestyle Motocross, giving fans an unbeatable mix of speed and wow.
Riders will race head-to-head, across whoops, over jumps and around berms with the added obstacle of a steel up-ramp and 75-foot gap for a finish line, allowing riders to perform backflip variations, huge whips and much more. Riders are judged based on a combination of time and the difficulty of tricks performed within the short action-packed race.
"If you haven't planned your trip to Wollongong Supercross yet, I suggest you do. Not only will fans be treated to an incredible night of Bar to Bar Supercross Action they will now be on the edge of their seats watching the best in the business compete for the Recover8 Speed & Style title" said Promoter Troy Bayliss.
"Troy Bayliss Events welcomes Recover8 as the official partner to the Australian Speed & Style Championship. Recover8 is a brand new supplement product that is being widely promoted as a go-to product by many elite athletes here in Australia and around the world, and makes for a perfect fit for this exciting feature."
The news follows the confirmation of America's Justin Brayton from earlier in the week, who has announced he will now compete at the Wollongong Supercross and entire Australian Supercross Championship, attempting to defend his current and three-in a row Australian Supercross Title.
Brayton will join already announced International Stunt rider Robbie Maddison who will perform Land, Sea and Air stunts at the event. Mix in the Recover8 Speed & Style Championship and this is going to be a huge event and motorcycle weekend for fans.
Taking place next door to WIN Stadium during the same weekend is the Australian Motorcycle Festival where you can spend the day checking out the latest motorcycle and products on display, test ride a huge line-up of motorcycles and JetSkis or simply learn how to get into Motorcycle riding.
Tickets to the Australian Supercross Championships Rd 3 WIN Stadium Wollongong (6pm-9pm) are on sale now via Ticketmaster.com.au
Tickets to the Australian Motorcycle Festival presented by Shannons Insurance will be available at the gate, 10am-4pm November 9 & 10.
For all latest Australian Supercross Championship news and updates, please go to:
Website: www.australiansupercross.com.au
Facebook: https://www.facebook.com/aussupercross
Instagram: https://www.instagram.com/aussupercros