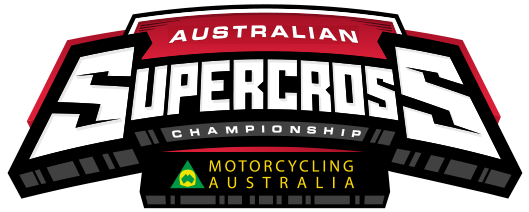 Nathan Crawford Reinstated 2017 Australian Supercross Championship Jimboomba Victory
Nathan Crawford Reinstated 2017 Australian Supercross Championship Jimboomba Victory
2017 Australian Supercross Championship SX1 Class competitor, Nathan Crawford (Mega Fuels Monster Energy Kawasaki) has successfully appealed the decision, which relegated him from first to third position at Round 6 Jimboomba that took place on November 18, 2017. He was penalised at the event following an incident where he left the track and rejoined the race. As a result of the successful appeal, Crawford has been restored the Round 6 Jimboomba SX1 win. 
The basis for the decision below stems from Chapter 7 of the GCRs and in particular Rule 7.1.2.1 which provides for penalties where a rider's machine has left the track and thereby an advantage has been gained.
Evidence shows Mr. Crawford, when leading towards the end of the race, left the track inadvertently for a few seconds. He slowed up with his hand in acknowledgement of what had happened. He then rejoined the race and eventually crossed the finish line in first position.
The committee, with respect, disagrees with the basis of the decision to penalise Mr. Crawford. There is sufficient evidence to say that Mr. Crawford did not 'gain an advantage' within the meaning of Rule 7.1.2.1. This alone is enough to reinstate the competitor's first place position and points.
Please find the updated championship and round results below.
SX1 Championship Standings
1. Justin Brayton 124
2. Daniel Reardon 108
3. Dean Ferris 103
4. Nathan Crawford 99
5. Dylan Long 95
6. Kade Mosig 92
7. Nick Schmidt 64
8. Todd Waters 61
9. Danie Herrlein 59
10. Joel Wightman 52
Round 6 Jimboomba SX1 Results
1. Nathan Crawford
2. Nick Schmidt
3. Kade Mosig
4. Daniel Reardon
5. Justin Brayton
6. Dean Ferris
7. Joel Wightman
8. Dylan Long
9. Daniel Herrlein
DNF. Todd Waters