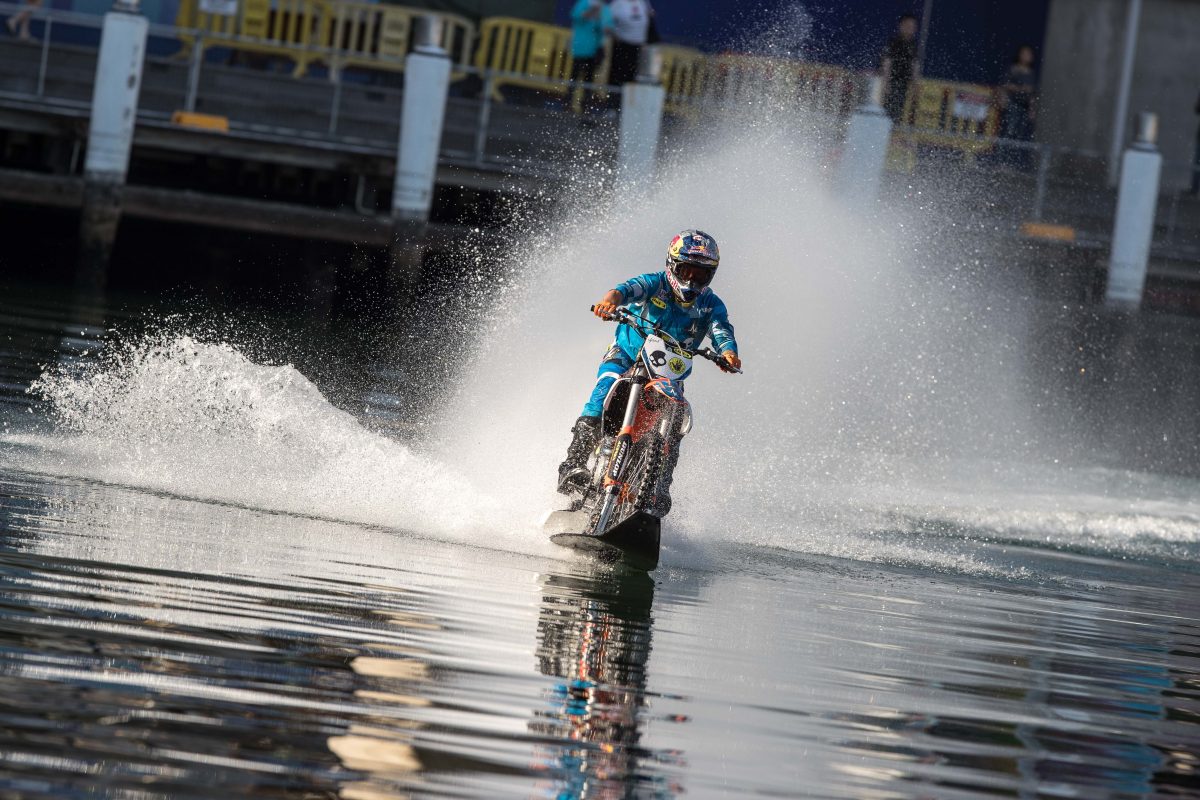 Robbie Maddison to headline land, sea and air stunts at Wollongong Supercross
World class stunt rider Robbie 'Maddo' Maddison will return home to the Illawarra on November 9 as a special guest to perform at Wollongong's Round 3 of the Australian Supercross Championships presented by Yamaha at WIN Stadium.
The American-based Aussie plans to go big for fans on November 9 performing his famous Freestyle Motocross Stunts that launched him onto the International scene.
A huge coup for The Australian Motorcycle Festival taking place next door at Lang Park on the same date, will feature Maddo performing additional stunts on the water and another high in the air to coincide with his performance at the Supercross track.
"I can't wait to come home to the Illawarra," said Maddison.
"The Supercross is going to be incredible in WIN Stadium and to perform in front of a packed stadium will be something very special.
"Make sure you get to the Gong early on Saturday, November 9 for the Australian Motorcycle Festival and enjoy two more stunts that I will attempt. I am not announcing just yet what stunts fans will see but let me say, I am going for the trifecta, Land, Sea and Water of Stunts!"
Maddison has performed incredible stunts including multiple world long distance motorcycle jumps, incredible stunts jumping the Corinth Canal, from the ground up to the top of Las Vegas replica Arc De Triomphe and then back down, jumped off a long distance Ski Jump surfed Tahiti giant waves on his custom Waterbike and has a portfolio that includes the official stunt rider for 007 in the Bond movie Skyfall and so much more.
Fans will be able to meet Robbie at the official Supercross meet and greet session just prior to WIN Stadium gates opening at 5pm on November 9, 2019.
Tickets to the Australian Supercross Championships Rd 3 WIN Stadium Wollongong (6pm-9pm)are on sale now via Ticketmaster.com.au.
​Tickets to the Australian Motorcycle Festival will be available at the gate. (10am-4pm Nov 9/10.