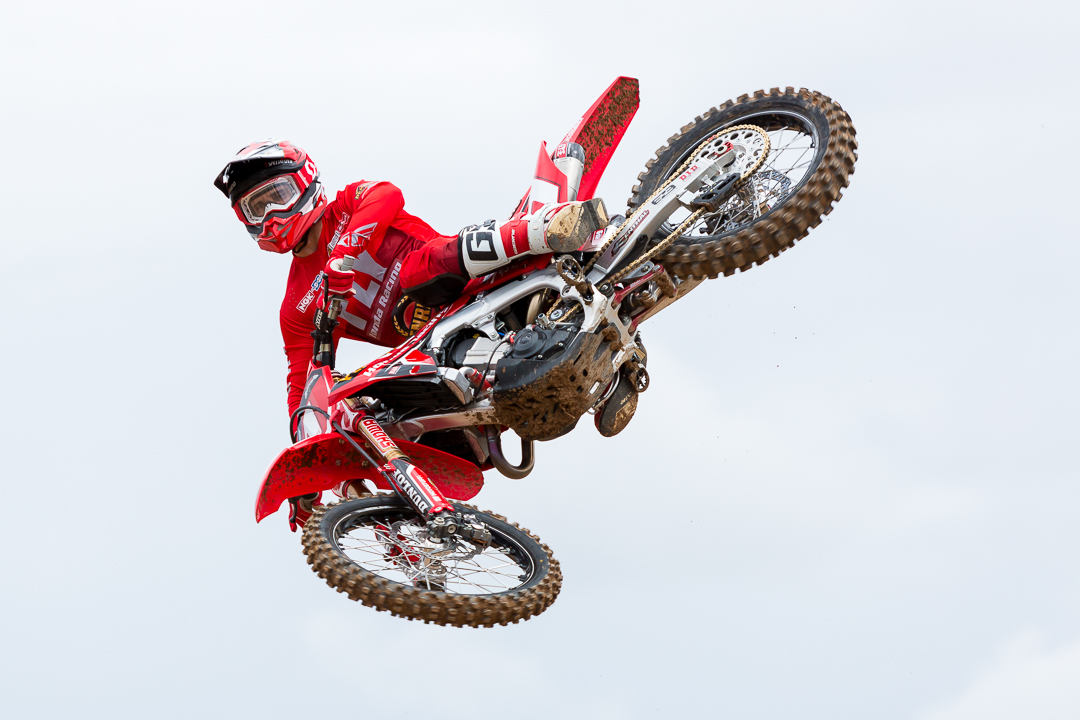 Brayton claims victory at Coolum Supercross
American Justin Brayton has secured his second consecutive win in the Australian Supercross Championship at Coolum on the Sunshine Coast, this weekend.
Brayton was too strong for Aussies Brett Metcalfe [2nd] and Luke Clout [3rd] who rounded out the podium in the hotly contested 450, SX1 race.
Form the start, the #1 Penrite Honda hit the lead and didn't look back, but it was the battle for the minor places that had the Coolum crowd on the edge of their seats.
CDR Yamaha Monster Energy Team newcomer Nathan Crawford was one of those contenders, but a mistake saw an end to his weekend and a suspected leg injury for the Queenslander.
As a result the KTM Motocross Racing Team, with Clout onboard the bike, inherited third behind Metcalfe, where he would remain despite a crash late in the race, which he was able to recover from and secure the final podium spot.
Fourth place went to Jace Owen from the USA on the Complete Parts Kawasaki with Dan Reardon racing on through a flat tyre, to secure a top-5 result on his Yamaha.
Dylan Long (CDR Yamaha Monster Energy Team) came home in sixth, with Jesse Dobson (KSF Ecstar Suzuki), Lawson Bopping (Kawasaki), Nick Sutherland (Honda) and Zak Small (Husqvarna) rounding out the top-10.
SX1 rookie Cody Dyce (Suzuki) crashed hard in the initial laps through the whoop section to record a DNF result.
In the 250 SX2 class, series leader Jay Wilson moved into the lead in the closing stages of the race to clinch his second-consecutive victory in the Australian Supercross Championship.
Second place went to Aaron Tanti with Wilson Todd rounding out the podium places. Hayden Mellross finished fourth ahead of American Dakota Alix from the KTM Motocross Racing Team.
The SX2 top-10 was completed by Jacob Hayes (Serco Yamaha), Kyle Webster (Penrite CRF Honda Racing), Jackson Richardson (Penrite CRF Honda Racing), Richie Evans (Yamalube Yamaha Racing) and Thomas Ravenhorst (KTM).
The Australian Supercross Championship now heads to Geelong in Victoria for round three, scheduled for 13 October.
2018 Australian Supercross Championship Standings – SX1 – After Round 2
1. Justin BRAYTON (USA) – 50pts
2. Brett METCALFE (SA) – 44pts
3. Luke CLOUT (NSW) – 40pts
4. Daniel REARDON (QLD) – 34pts
5. Jace OWEN (USA) – 34pts
6. Dylan LONG (VIC) – 30pts
7. Jesse DOBSON (QLD) – 28pts
8. Nicholas SUTHERLAND (NSW) – 25pts
9. Jesse MADDEN (QLD) – 21pts
10. Robbie MARSHALL (QLD) – 21pts