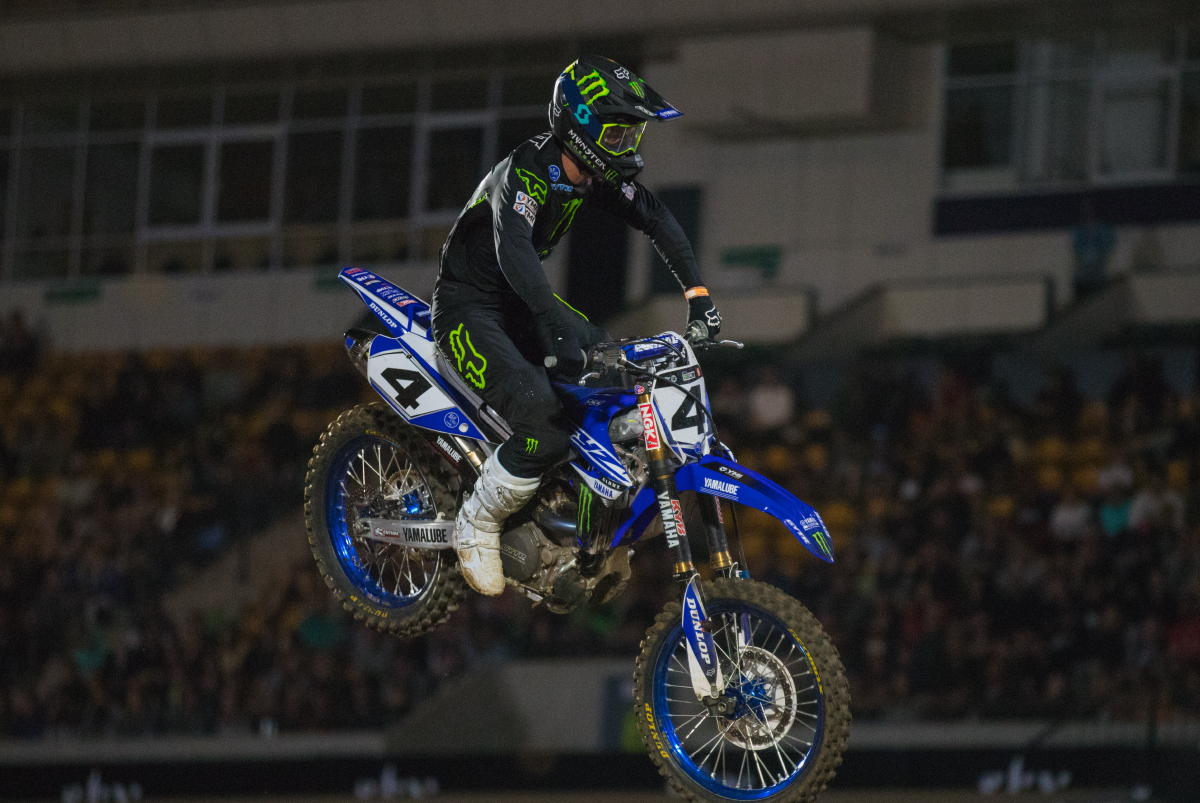 Clout: Eyes fixed on Aus Championship
Entering the final round of the Australian Supercross Championship, CDR Yamaha Monster Energy's Luke Clout holds a one point advantage over three time defending champ, Justin Brayton. The road to get to this point has featured multiple hurdles, which Clout identifies as contributing to the rider he is today.
You've always been there or thereabouts, but now I think you can confidently say that you are one of the best supercross racers in the world – how does that feel?
It does feel really good, I've always felt that I could get to that point, but now it's more that I'm finally making it a reality. Over the years, I feel like I've had great speed, but just haven't quite put it together so that's motivated me to get there, and I've worked really hard to get to where I'm at now, but at the same time I want to keep working so I can become better; it doesn't stop. I just want to repeat what I did in Auckland, and continue on getting better and progressing.
You're still fairly young, however I want to ask; did you see this sort of success coming earlier in your career, or are you peaking when you thought you would? 
You know, it's hard to say. Obviously I would have liked it to come earlier (laughs), but you know there's been injuries…there's been some stuff that went on, and it's ultimately made me into the person that I am and the rider I am today. So, you know if I didn't have those tough times – all those learning years – I don't think I'd be where I'm at right now. To be where I'm at now, I'm at a good age to continue on for a fair while longer and continue to progress – hopefully get to the U.S at some stage too and keep the ball rolling.
I ask that question because you made your way over to the U.S at MTF (Millsaps Training Facility) quite young and achieved some good results at Loretta's, Mini O's and so forth…
We decided to bite the bullet and make the step (to the U.S) early and I got some good results over there; I battled with dudes who are now AMA Champions. But the path didn't lead me full time that way – I came back to Australia and won a championship here and then have been a top guy over here for a few years. It's a different path, but I'm pretty excited with where my careers going at the moment and the progression that's happening.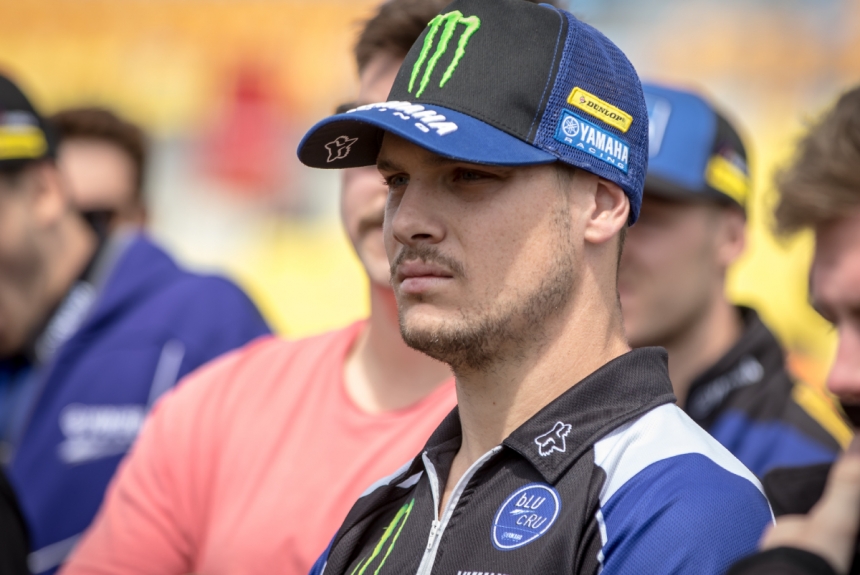 You eluded to the tough times a little bit on the podium in Auckland, and it's interesting the set backs that you faced – injuries, teams folding and so on – do you want to expand on that a little bit? 
It's definitely been an interesting career – obviously the injuries have been tough, I came back for my rookie year from the states when I was 18 and was in the fight to win the MX2 Championship then I broke my femur, I came back from that – won MX2 in 2014 – and then in 2015 it was also looking good to win another championship, but got injured again. One of those years too Yamaha decided to pull out of supercross, then I got the call to race for Suzuki in the U.S, broke my femur again and then from 2016 to 2017 there were teams folding, injuries; just those two years I was really over it. I didn't want to race anymore – I don't know – anything I touched just seemed to turn into bad luck.
But I stuck in there, got picked up on a good KTM Team and put in some good results, then became apart of the CDR Yamaha Monster Energy team. 
It's cool now to hear like I said that you're one of if not the top Australian guy, not only domestically but globally seeing as you're beating guys like Brayton, Hill and more straight up…
I really believe that in Australia I'm one of the guys; we have a lot of talent here with guys like Metcalfe, Waters, Ferris – we have a lot of great riders. So it's cool to be able to say I'm arguably the best rider in Australia, but to put my name alongside those world-class riders is just next level. I do work really hard though, I'm not really cocky or anything like that, so I get pretty excited when somebody refers to me as one of the best – I really enjoy that – and I look forward to continuing that hard work and racing against these guys week in, week out – that gives me a lot of motivation.
The Australian Supercross Championship is on the line this weekend, which I'm sure is something that you'd love to take home… 
Yeah it's going to be cool; I have a lot of respect for JB (Justin Brayton), I think he's a great rider and has been a great addition to the Australian series. He's been on rails ever since he came over and has really elevated our series, rider wise and exposure wise. We have a lot of respect for each other both on and off the track, and in Melbourne we'll definitely be racing for a championship, but I'll continue to race him clean, and I'll expect that he'll race me clean.
It's definitely going to be a nail biter and the crowd will see some epic racing; I'm prepared to put in 110% for this championship, because I'd love for the Australian Championship to be back with an Australian rider, so I'm doing all I can to beat these American's.