KTM TAKES AIM AT AUSTRALIAN SUPERCROSS WITH CLOUT AND ALIX
KTM Motocross Racing Team will field Luke Clout and Dakota Alix in the 2018 Australian Supercross Championship, set to take-off on Saturday, 15 September, at Jimboomba X Stadium in Queensland.
Clout, fresh from finishing third in the MX Nationals MX1 championship with KTM, will spearhead the team's SX1 assault aboard the all-new 'Ready To Race' 2019 model KTM 450 SX-F.
At 23, Clout is recognised as one of Australia's top emerging supercross talents and is eager to make his mark against an assortment of world-class internationals due to contest the five-round championship.
Joining him on the KTM Motocross Racing Team will be highly-rated American guest Alix, who is 22 years of age and hails from Vermont. He will ride the 2019 KTM 250 SX-F and carries high expectations heading into the SX2 series.
Alix finished 15th in the 2018 AMA Supercross 250SX West standings despite missing multiple rounds through injuries, picking up a season-best result of seventh at Salt Lake City's penultimate round.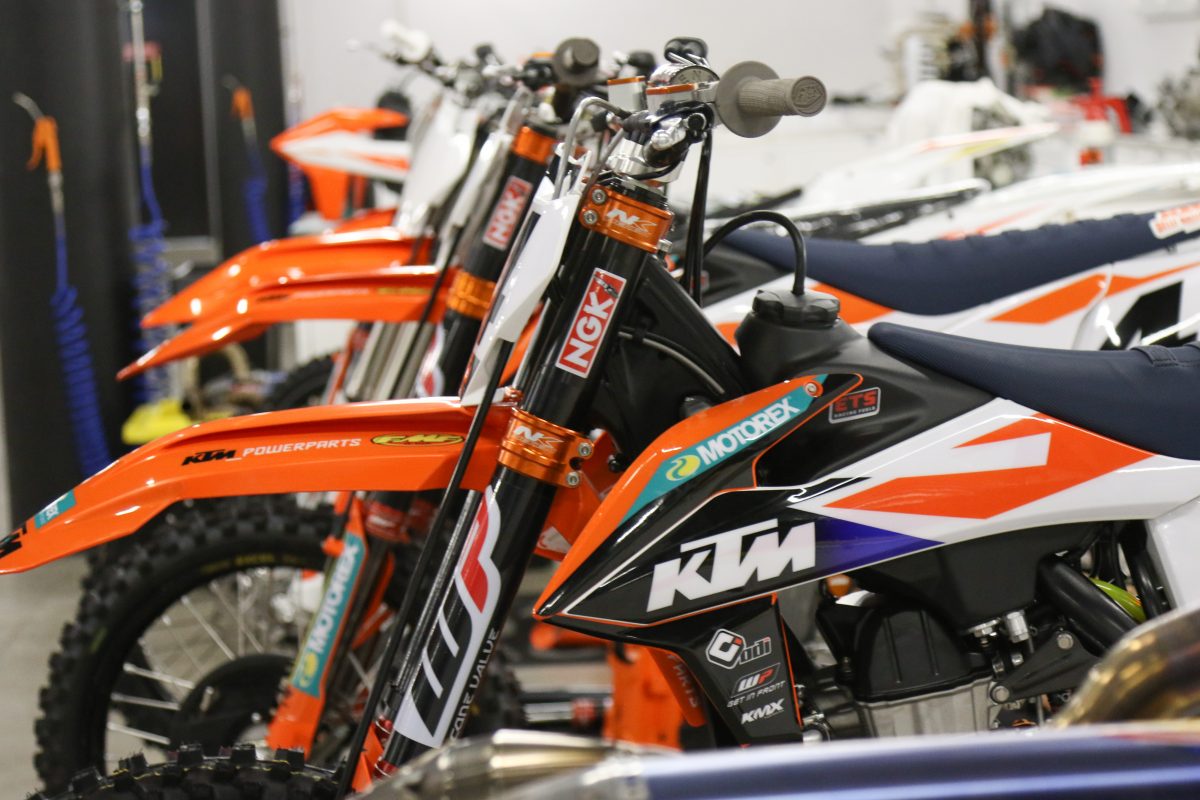 The 2018 Australian Supercross Championship will begin with Jimboomba's opening round on 15 September, followed by Coolum (6 October), Geelong (13 October), Port Adelaide (20 October) and the international AUS-X Open Sydney (10 November) finals.
KTM Australia factory team regular Kirk Gibbs, who signed a motocross-only contract for the 2018 season, is currently preparing to represent Team Australia in the upcoming FIM Motocross of Nations (MXoN) at RedBud in the United States between 6-7 October.
Jay Marmont – Team Manager, KTM Motocross Racing Team: "We're really happy to be heading into the Australian Supercross Championship with Luke and Dakota this season. Last year was a difficult one for us in supercross, however moving forward as a team we are very excited to be entering Luke in SX1 riding the 2019 KTM 450 SX-F and Dakota in SX2 aboard the 2019 KTM 250 SX-F. Luke is looking really strong at the moment and it's clear that he's one of the most capable supercross riders in the country, so to have him paired with Dakota from America is a really solid line-up that should see the KTM Motocross Racing Team competing at the front of the pack from round one. Pre-season testing has been going to plan with the new bikes, developing them for supercross and both riders really like the package that we're working with this season."
Luke Clout – KTM 450 SX-F: "I'm definitely excited for supercross, have been riding now for a few weeks and I honestly felt comfortable on the 2019 KTM 450 SX-F straight away. The team gave me a good package that feels really positive, so even though my speed was strong last year, I feel like I'll be a lot better this season and will be looking for some top results. Straight after Coolum we began with the new bike and it's really good for supercross – lighter, thinner and it turns so good. The more time that I spend on it, the better I have been getting, so it's been a good transition and I'm hoping to show everybody what it's capable of. This year I want to be on the podium week in, week out, battling at the front of the field. There are a lot of good guys from both Australia and America in the field, so I just want to be up there and fighting for positions while being as consistent as possible."
Dakota Alix – KTM 250 SX-F: "It's really exciting to be here in Australia with the KTM Motocross Racing Team. As soon as Jay contacted me about travelling over, I couldn't pass it up and am happy to be here for the series. Our last round of Pro Motocross was just a couple of weeks back, so as soon as that ended I flew over and am getting adjusted to being here in Australia. The opportunity to ride with KTM Australia's factory team is a really good one and the new 2019 model KTM 250 SX-F is awesome. I gelled with the bike super-quickly and felt comfortable straight away, so we're all working really hard together right now and it should be a good season."