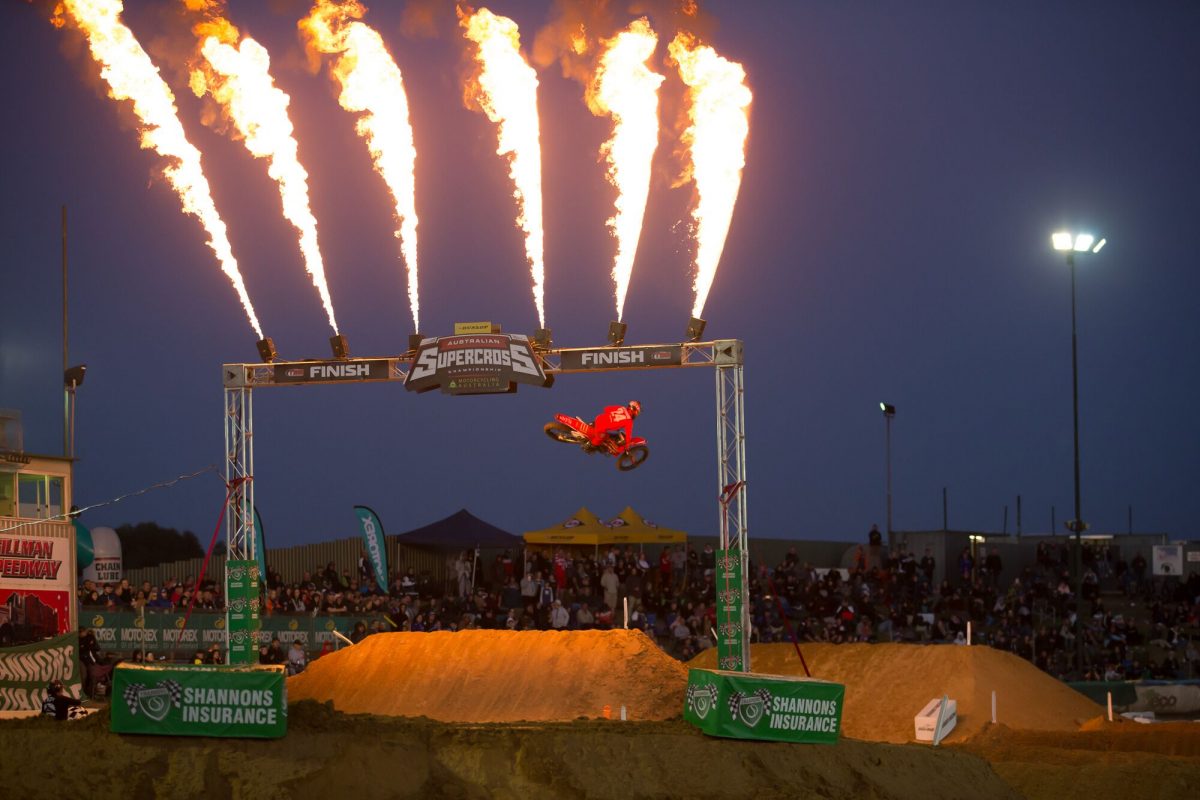 Metcalfe prepared for 2019 Supercross fight
After finishing runner up to Penrite Honda teammate Justin Brayton in 2018, South Australian Brett Metcalfe aims to go one better in 2019…
How's your preparation been heading into the 2019 Australian Supercross Championship?
It's been really good! Really happy with how we've developed the Penrite Honda bike, it's in really good shape right now for supercross, and we know we've got a good setup and program right now. So I'm excited about that, and we finished strong last year with a second overall, but you know the goal ultimately this year is to flat out win the thing. So coming in feeling good, bike times been good, body's feeling good – everything's just really positive.
You've been fairly low-key ever since the nationals finished, has it been just head down, focused on supercross?
No, after outdoors I actually took a bit of time off, and just re focused myself obviously with supercross coming up, there was a bit of a break between the two. So yeah just used that time as a bit of down time, re focused, get a lot of things straight, and yeah started riding supercross about three weeks ago. Since then, riding a few times a week, getting myself dialed in – we don't have to do much with bike setup, it's good, so it's more about getting my timing and transferring all of my training towards supercross. So yeah, just getting everything ready.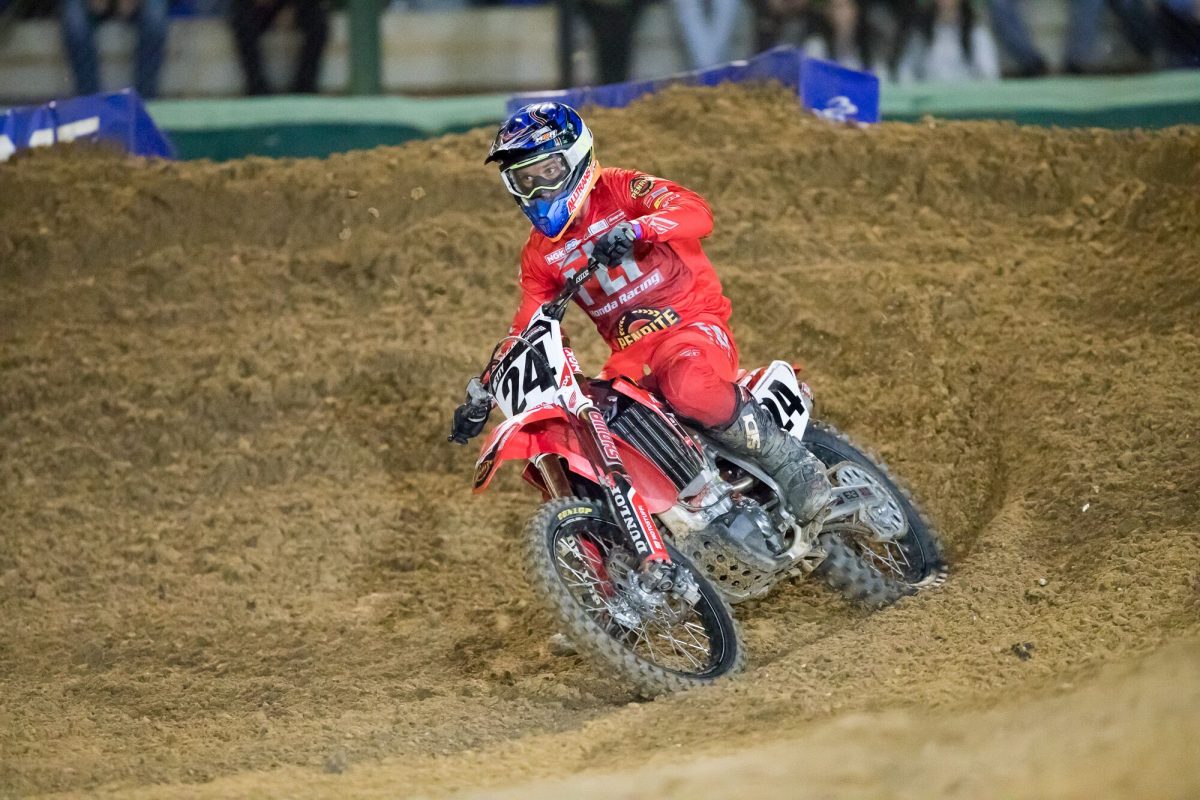 Image: Metcalfe en route to victory in Port Adelaide last year.
As you mentioned, you came pretty close to winning it last year, so I guess the goal is to go one better this year and knock off your teammate who's the defending champion.
Yeah, that's the ultimate goal, and I think that's everyone's goal when you line up – you race to win, that's always been my philosophy. Last year worked out well, we won Adelaide and got on the podium a couple times, so it was fairly consistent and we'll be looking to do that again. Can't really focus on the championship too much, just have to take it one race at a time and I think with Brisbane being the first round, I think it'll be quite interesting – starts will be a major part of that event, and then each weekend you'll pretty much need to be on the podium to stand a chance of winning the championship. So that'll be the focus – one at a time – and I'll love to be up the pointy end again by seasons end and be fighting for the championship.
There's quite a good range of tracks across the championship, however with these smaller ones it seems as though race craft will be of vital importance in order to excel. 
Yeah, I think the starts are going to be key. The last time I'd done an indoor like that was probably 2001, so the starts will be important, staying on two wheels and being aggressive to make passes. It'll be interesting, I think the crowds going to be absolutely loving it – there's something about those indoor races that just brings a really good atmosphere so that alones going to be cool, being indoors again and personally for me – the fires burning stronger than it has for a long time after struggling in outdoors, so I'm all in for the championship at this stage.
Adelaide's back on the roster for this year, which is a hometown race for you and a place where you achieved good success last year.
Adelaide last year was obviously my hometown event, but yeah to win that last year in front of my family, friends, Port Adelaide fans and such was awesome and really it was a great turn out, and going back there this year I want to defend my turf and win again, but overall I'm just hungry. I haven't felt this motivated in a long time – not only just for Adelaide but for the whole series – so yeah just really want to get out there, and get going.