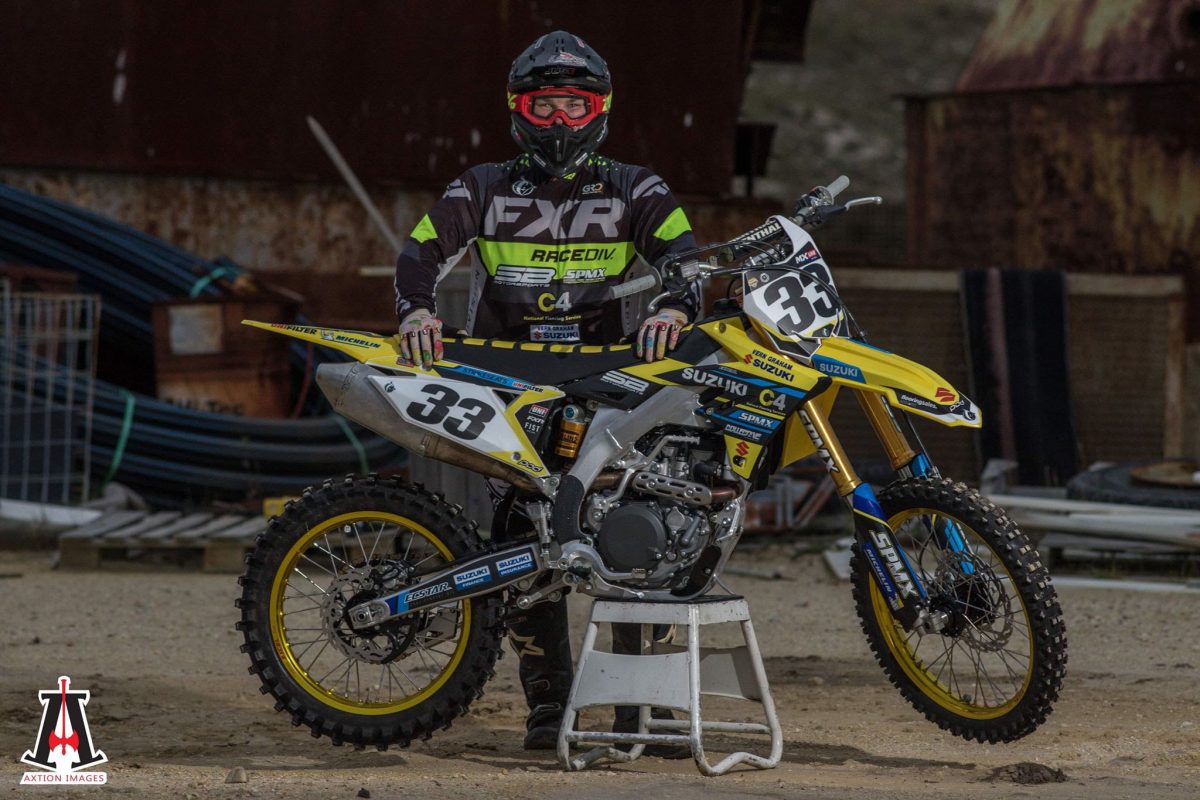 SB Motorsports and Suzuki Australia Strengthen Partnership Ahead of 2019 Australian Supercross Championship
The SB Motorsports Suzuki ECSTAR Race Team and Suzuki Australia have strengthened their partnership ahead of the 2019 Australian Supercross Championship that commences this Saturday the 12th of October at the Brisbane Entertainment Centre, Qld.
Earlier this year SB Motorsports partnered with Victorian Suzuki dealership Byrners Motorcycles to race both a Suzuki RM-Z450 in the MX1 class in the hands of Cody Dyce along with Josh Brewster piloting a Suzuki RM-Z250 in the MX2 class contesting all 10 rounds of the 2019 MX Nationals Championship.
The partnership proving to be a success, Suzuki Australia have increased their support for the Victorian-based outfit, with the team all set to support three young Australian riders throughout the five-round Supercross Championship, with Jayden Rykers who was also supported by Bryners Suzuki also running out of the SB Motorsport Truck.
"Our partnership with Byrners Motorcycles and Suzuki Australia has been very positive throughout 2019 and the increased support from Suzuki Australia as their official race team ahead of the Supercross championship is a very welcome addition." Team owner Scott Brewster commented.
"We have some great sponsors on board including, ECSTAR Oils, SPMX, The Collective, Uni Filter, Byners Suzuki and C4 National Flooring and of course three great young riders who will be supporting 100%.
"Cody, Josh and Jayden have all proven themselves in Motocross in this country, but are still developing their supercross skills, to be able to provide a platform for them to continue their progression is something we are proud to partner with Suzuki Australia to see all three achieve their 2019 SX goals."
For Suzuki Australia's National Marketing Manager for Motorcycles, Lewis Croft the opportunity to grow their partnership with the SB Motorsports outfit along with supporting Australian racers at the national level is something he is looking forward to seeing continue to move forward.
"We look forward to our increased partnership with the SB Motorsport team," Croft stated. "We have been able to support Cody, Jayden and Josh via our local dealer network and the SB Motorsports team throughout 2019 and it is great to now be able to bring them all under the one truck for the 2019 Australian Supercross Championship.
"Racing is an important part of our culture at Suzuki and it is great to have three young Australian riders representing us at the highest level of racing in Australia across both the SX1 and SX2 classes aboard our Suzuki RM-Z450 and RM-Z250 motorcycles."
Both Rykers and Dyce have had success here in Australia, with Rykers finishing runner up in the 2015 MXD championship and a year later finishing 4th in the MX2 title, while Dyce himself won the 2017 MXD Motocross championship.
While both have had success on the motocross track including both riders putting in a stellar performance during the 2019 MX1 championship, both admit that the Supercross learning curve is a steep one with both riders having their 2018 SX Seasons cut very short.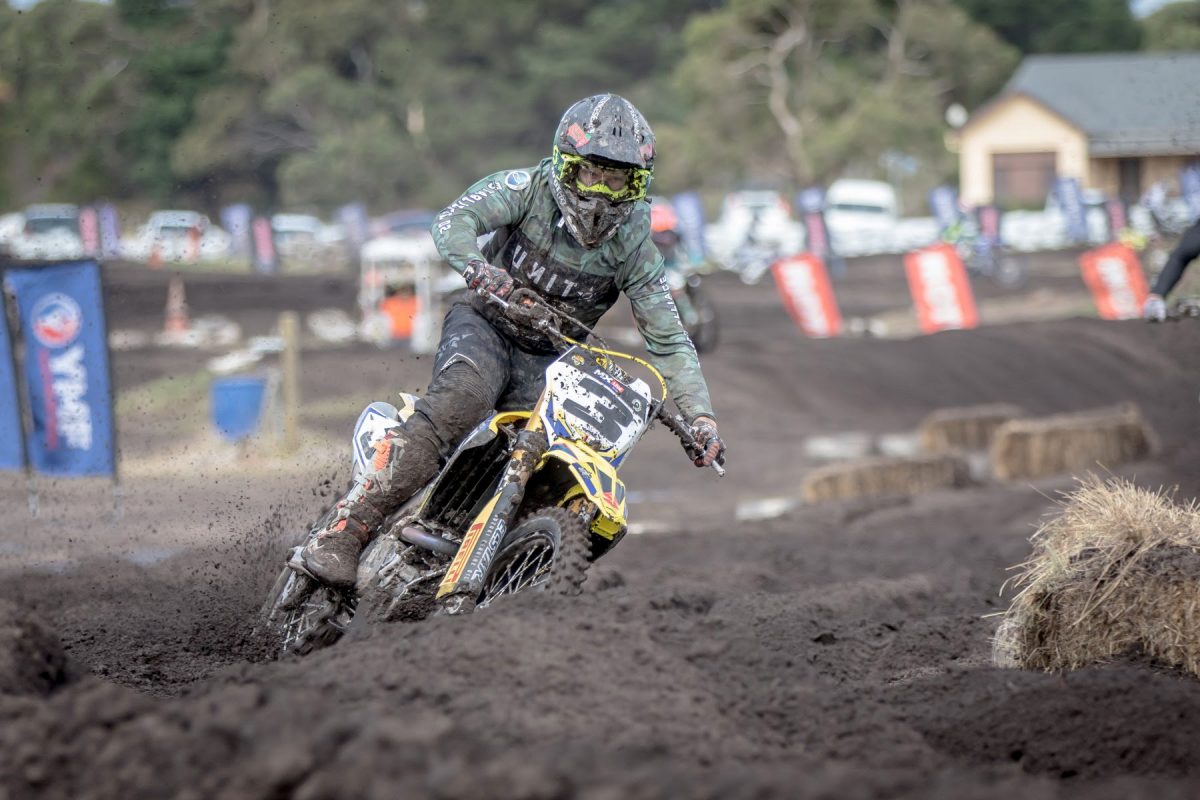 For Rykers who is returning from injury after a big crash a Moree earlier this year has his sights set on a smooth consistent run during this year's Supercross series aboard a Suzuki RM-Z450.
"We have just finished running the race bike in and doing some final work on the suspension with SPMX, and things are feeling good.
"We had a good year at the MX Nationals with some strong results, which gave me some confidence. The crash at Moree set us back a little, but I have been back riding and looking forward to the SX Season.
"For myself, it sounds a little cliché but I am just taking it one round at a time. The goal for myself is to make it through Supercross and finish every round. There is no pressure on me from the team, it is a good environment to go racing in and I am looking forward to getting things started on Saturday."
Likewise, Dyce who also has the support of local dealership Vern Graham Motorcycles, is looking to ensure he is on the start gate at all five rounds and cant wait to get the season underway this Saturday night.
"For myself, it is all about getting through the series healthy. The past two years I have ended up injured early, so the plan is to make it through all five rounds then build towards 2020.
"I enjoy racing supercross and it is now at a point here in Australia where you need to be able to ride both SX and MX to have a shot of a good ride.
"The SB Motorsports team is a fun and relaxed team to be involved with and the perfect team to achieve my goals with this season, it is also great to have extra support form, Suzuki, heading into this championship."
While Dyce and Rykers will fly the flag for the team in the SX1 championship, Josh Brewster will pilot the new 2020 Suzuki RM-Z250 in the SX2 class and is looking to build on what was a great learning year in 2018.
"I have spent a little time on the new Suzuki RM-Z250 and am really enjoying the new bike, it's been pretty cool to play around with the new Wifi App and find a setting that I am very happy with heading into the first race this weekend.
"Last year racing supercross was a good learning experience, I only made the one main but was right on the cusp at the other rounds, missing the final by one position a couple of times.
"For this season I want to be in every final, that is the aim, to ride smart and put myself in a good position each round to line up for the main event."
To keep up to date with the SB Motorsports Suzuki ECSTAR race team throughout the 2019 Australian Supercross Championship make sure you follow their Instagram page @sb_motorsports