Jack
Nunn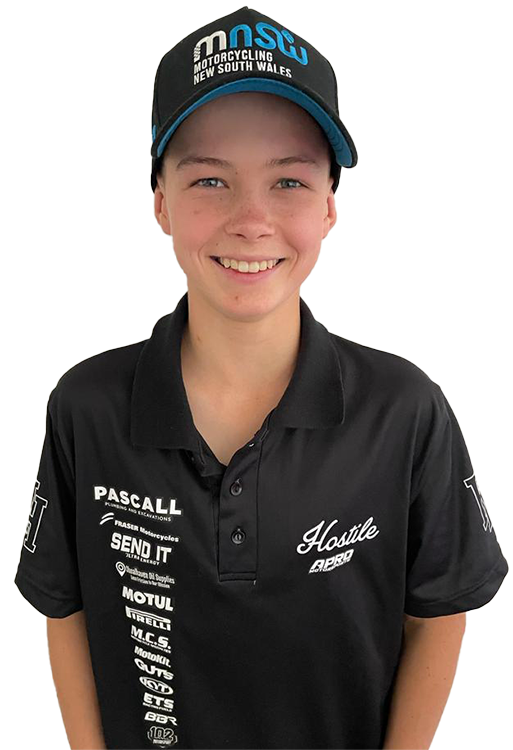 Accomplishments / Memorable Moments
My most memorable moment and what I am most proud of is being selected to represent Australia at the WJMX championships in Romania this year. I am so grateful for this experience.
My goal is to get the best result I can for everyone who has been supporting me and I aspire for a podium finish.
Some challenges that I have faced are injury's and the challenge of getting enough bike time.
I do a lot of off the bike training to stay as fit as I can and I train on the bike with my coach as much as I can, which helps me prepare mentally for the season. I always make sure to warm up before my race and just before the 30 second board goes up I smack my front plate and my chest to hype myself up.