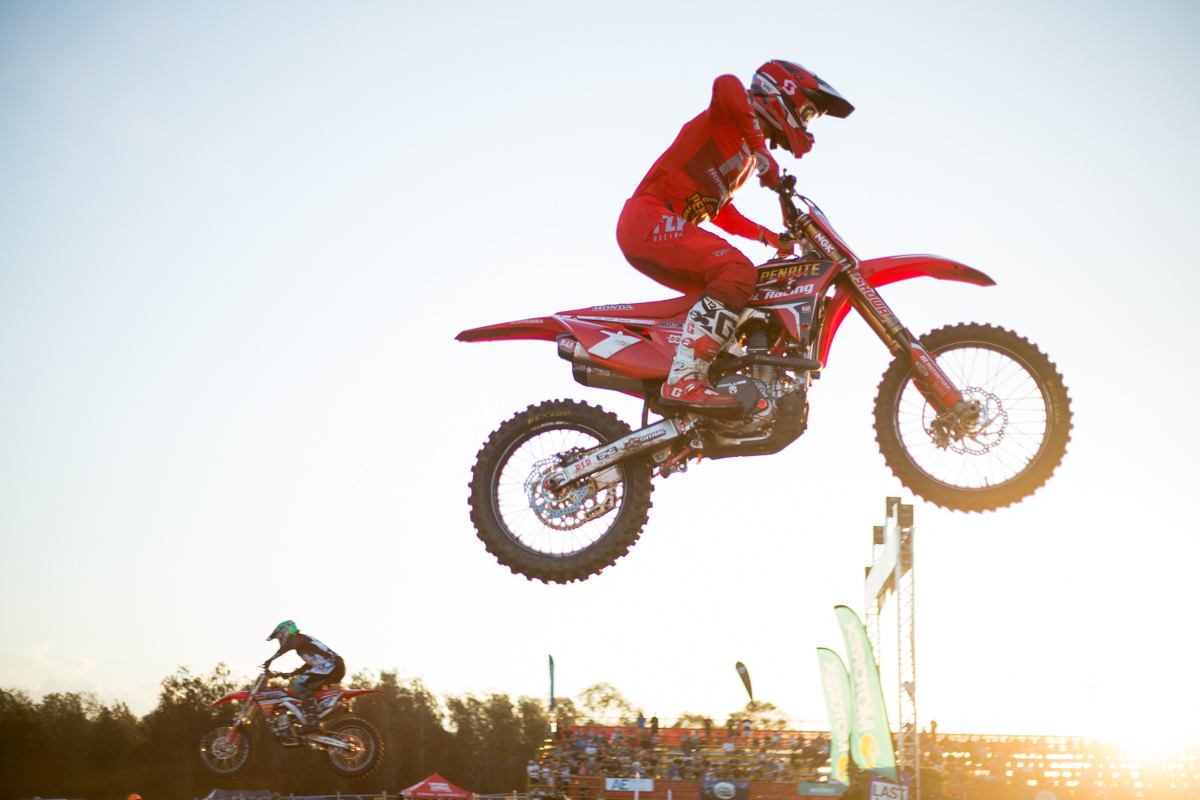 Brayton and Wilson light the candles at the opening round of the Australian Supercross
Defending Champion Justin Brayton has kicked off his 2018 campaign in commanding fashion today taking the opening round of the Australian Supercross Championship at Jimboomba Stadium. Brayton qualified fastest and lapped up to 8th position eventually taking the SX1 top spot by 5 seconds over the second place.
Brayton edged out team mate Brett Metcalfe who made a successful return to Supercross in Australia finishing 2nd and making it a Penrite Oil Honda Racing 1-2 for the season opener. Metcalfe had an early lead but stalled forcing him to lose positions before fighting back.
KTM Racing Australia's premier class rider Luke Clout had a massive come from behind ride to finish on the podium after going down in the first turn of the main event.
Dan Reardon finished 4th in his first outing with the newly put together team, one which he is confident can get the job done when it comes to the pointy end of the season.
In his highly anticipated return to racing Jace Owen steered his Complete Parts Kawasaki KX 450F to a solid start to the season rounding out the top 5, showing he has the pace to take it to the big names in his maiden trip to Australia.
After qualifying in second, current Australian Motocross Champion Dean Ferris had a big spill in a triple triple section of his heat race which saw him go over the bars and stretchered off by Race Safe. We are yet to know if he has sustained any championship wrecking injuries but is undergoing scans. Further news on Ferris to follow.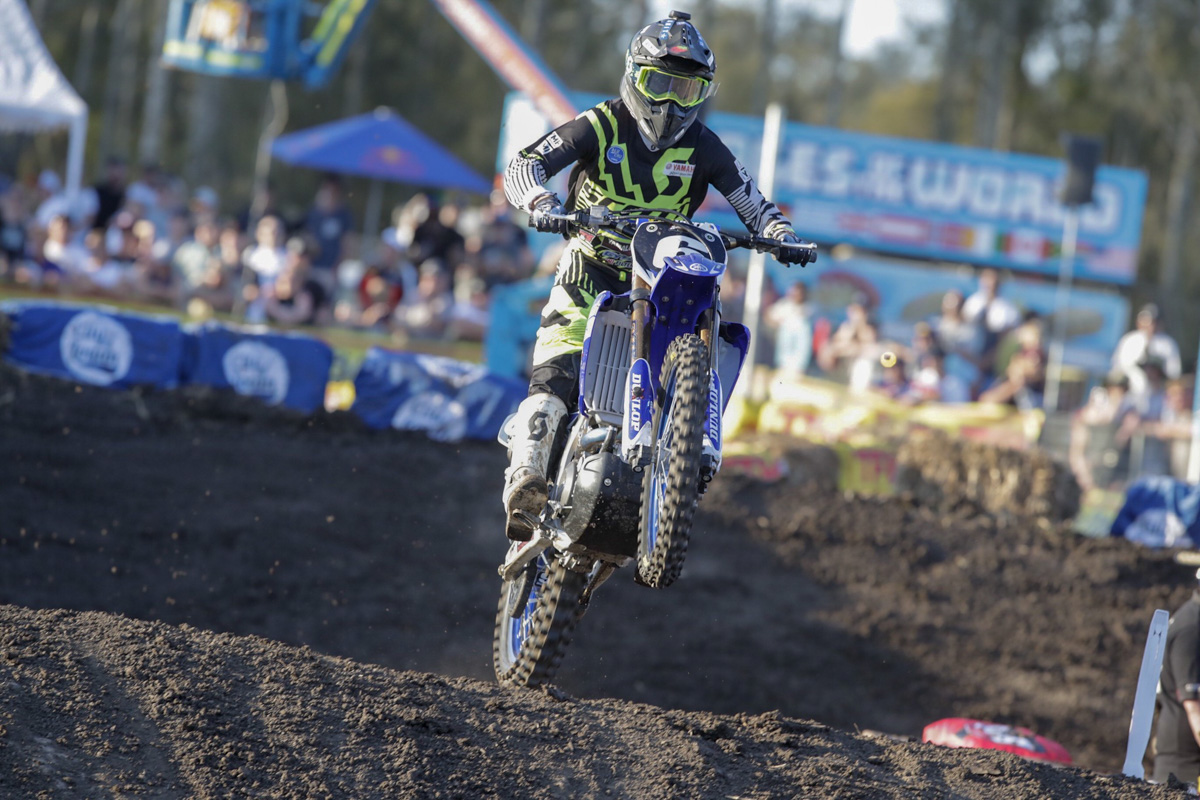 Jay Wilson and his Yamaha Yamalube Racing YZ250F stormed to the front of a stacked SX2 main event attaining the lead early in the race and finishing ahead of Americans Bradley Taft and Joshua Osby.
21 year old Taft sprayed the champagne in his first race in Australia just 4 secs off the pace of Wilson but showed serious pace being the only 250 rider to go under the 50 second a lap mark in the main event.
DPH Husqvarna rider Hayden Melross charged to fourth in his first race back on Australian soil,  holding off Serco Yamaha's Jacob Hayes who was 18th coming out of the first turn.
A full house at Jimboomba Stadium solidifies fans presumptions of a must watch season ahead with round two of the Australian Supercross Championship kicking off on October 6th at Coolum.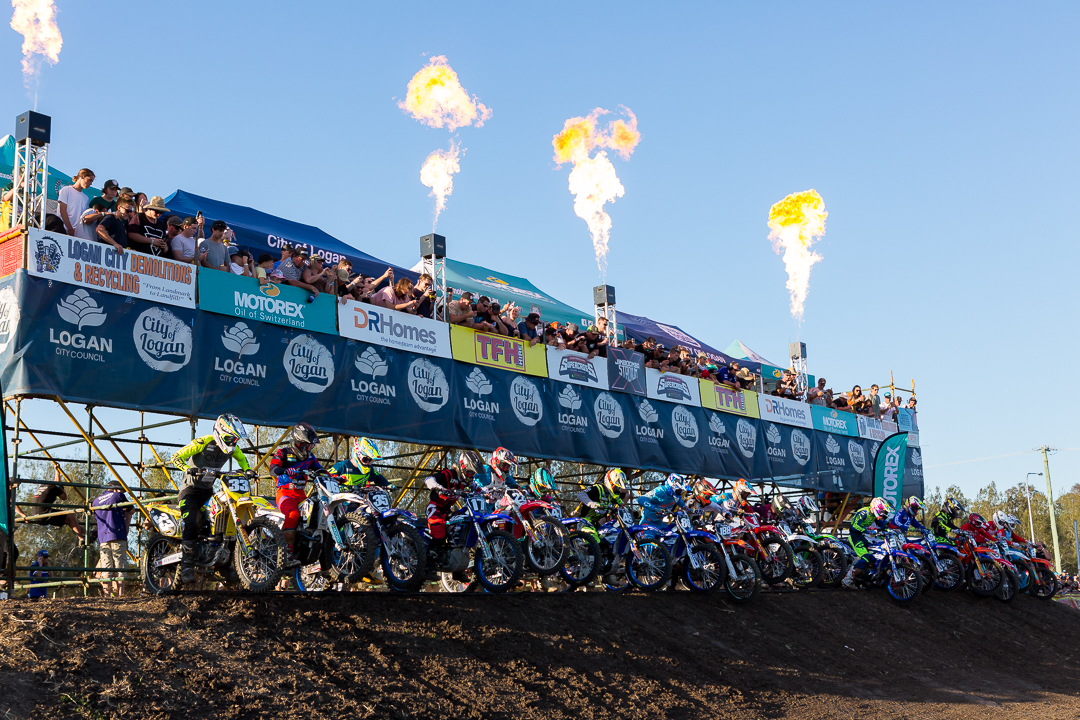 SX1 Main Event
1. Justin BRAYTON
2. Brett METCALFE
3. Luke CLOUT
4. Daniel REARDON
5. Jace OWEN
6. Dylan LONG
7. Jesse DOBSON
8. Nicholas SUTHERLAND
9. Jesse MADDEN
10. Robbie MARSHALL
11. Joel WIGHTMAN
12. Connor TIERNEY
13. Jamie HARVEY
14. Zak SMALL
15. Joshua KILVINGTON
16. Timothy MACARTHUR
17. James ALEN
SX2 Main Event
1. Jay WILSON
2. Bradley TAFT
3. Joshua OSBY
4. Hayden MELLROSS
5. Jacob HAYES
6. Dakota ALIX
7. Wilson TODD
8. Richard EVANS
9. Dylan WILLS
10. Jackson RICHARDSON
11. Ricky LATIMER
12. Tomas RAVENHORST
13. Kyle WEBSTER
14. Hugh MCKAY
15. Bailey MALKIEWICZ
16. Rhys BUDD
17. Cooper POZNIAK
18. Gradie FEATHERSTONE
19. Aaron TANTI
DNF. Kaleb BARHAM