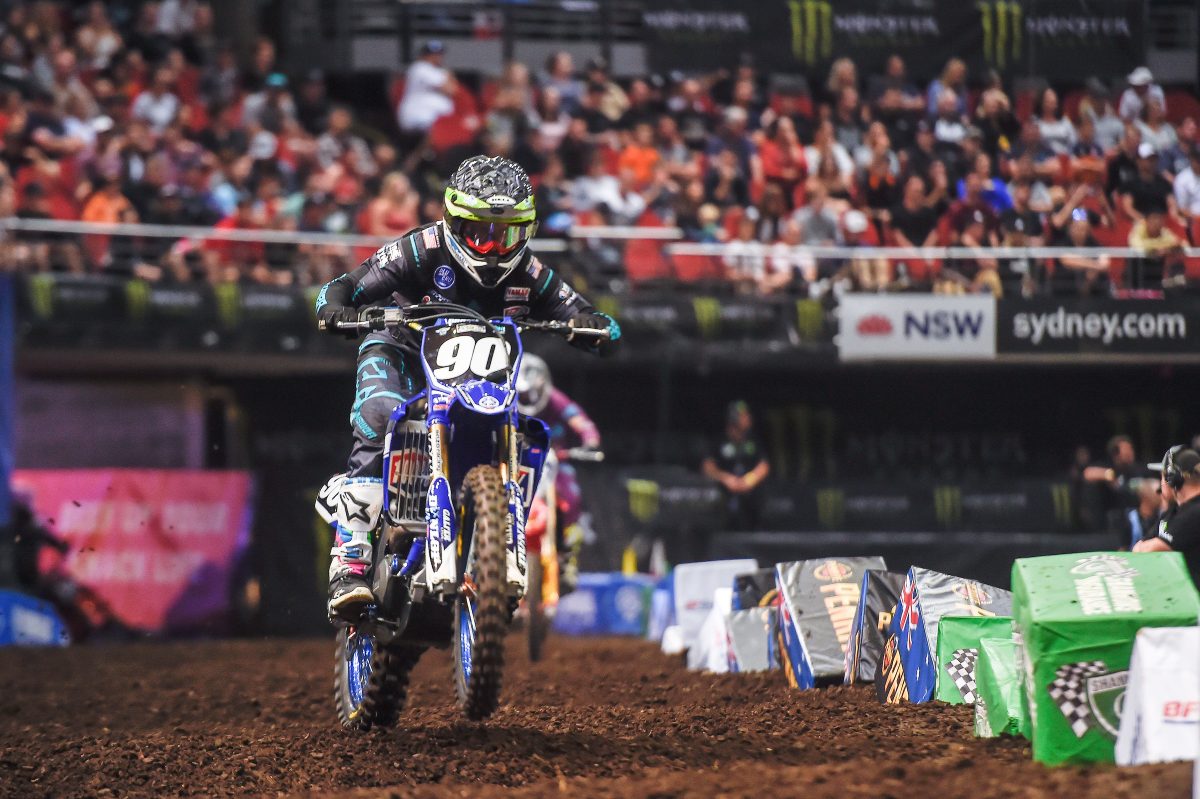 Jacob Hayes returns to Serco Yamaha team for second season
Serco Yamaha has announced American Jacob hayes will return to Australia for a second season with the team after finishing third in the 2018 Championship. Hayes will field as the third rider teaming up with Nathan Crawford and Aaron Tanti aboard the yz250f, in an all SX-2 campaign for the Queensland squad. Hayes has identified the competition will again be tight this year but believes he is better prepared this year.
"I had an amazing time in Australia last year and the Serco Yamaha team really looked after me so it was good to be able to hook up with Gavin and his team again and build on our relationship," Hayes commented.
"This year I feel I will be a little more prepared on several levels as I have raced the 2019 season in the US on a YZ250F as well as I now know how the Australian series works as well as a better understanding of the level of racing there"
"There are some quality riders in SX2 in Australia and I loved racing them last year. I'm planning on them being even better again in 2019 so my preparations will need to be good. Last year I was third after a bit of a slow start to the season, so this year the goal is to improve and try and win the championship for myself and the Serco Yamaha team."
Team boss Gavin Eales, welcomes the decision by Hayes and is looking forward to working with the US-based rider again this season building on a promising 2018 season.
"We are excited to have Jacob with us again this year and happy to keep our relationship going from 2018," states Serco Yamaha's Gavin Eales.
"He is a thorough professional to deal with and puts in 100% every time he is on the track. He adds to our team as well as the presence of Yamaha on the track.
"We have been able to put this deal together with the support of Yamaha Motor Australia, Mega Fuels, Havendeen Roofing as well as our partners at Serco. We plan to have Jacob here prior to the start of the championship so he can get set up and acclimated here before the opening round in Brisbane on October 12.
"Jacob will be a great benchmark and training partner for Nathan and Aaron as all three can work together and push themselves to a higher limit. We already have plenty of things underway and look forward to the start of the series," Eales concluded.
Tickets to all rounds are now on sale via the links below.
Round 1, Brisbane Oct 12: https://premier.ticketek.com.au/shows/show.aspx?sh=SUPERCRO19&v=BEC
Round 2, Adelaide Oct 19: https://www.trybooking.com/book/event?eid=497979&
Round 3, Wollongong Nov 9: https://www.ticketmaster.com.au/artist/2519184
Round 4, Auckland Nov 16: https://www.ticketmaster.co.nz/monster-energy-s-x-open-auckland-auckland-16-11-2019/event/240056C4C4F32C39
Round 5, Melbourne Nov 30: https://www.ticketmaster.com.au/monster-energy-aus-x-open-melbourne-docklands-30-11-2019/event/250056A8968613E4