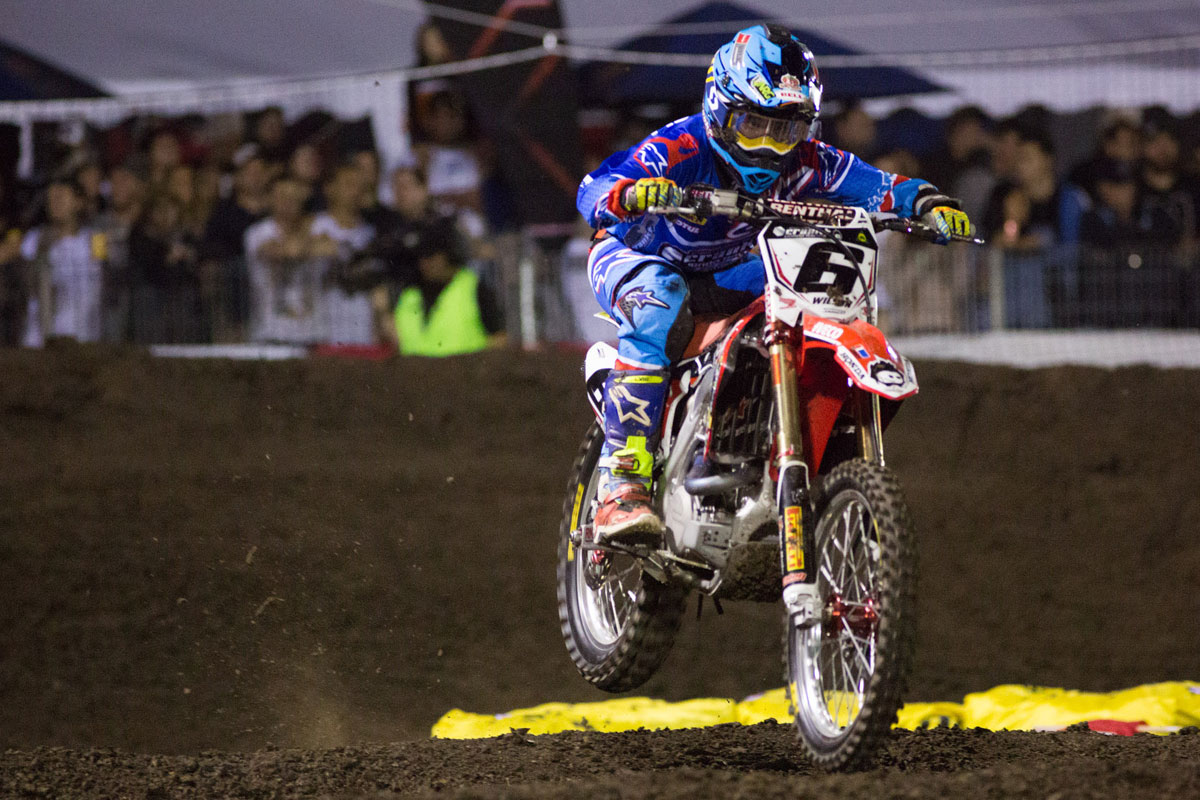 Wilson makes impressive SX1 debut at Jimboomba
Wilson makes impressive SX1 debut at Jimboomba
Team Honda Racing press release:
Crankt Protein Honda Racing Team's Jay Wilson made his career first debut in the talent packed SX1 class, lining up against some of the most experienced riders in the world at round one of the 2016 Australian Supercross Championship at Jimboomba on Saturday night.
Wilson, who has in fact not raced Supercross since he won the Under 19's Championship in 2013, dusted off the cobwebs and delivered promising results throughout qualifying, one heat race, and a 20 lap main event last night.
With thousands of spectators turning out to witness round one at Jimboomba, Wilson raced to an impressive fifth place in heat one. Then, despite being dead last through the first turn of the main event, Wilson clawed his way back to a hard fought ninth position, collecting valuable championship points for the Factory Honda team.
"We knew round one was always going to be the most difficult with the tight turn around from Motocross, and if ninth is our worst result for the season, then we're in a good position to go forward in this championship," Wilson shared.

"I improved every time I went out yesterday which was very encouraging. We dropped more than two seconds off our lap times, and I really took on board everything I was learning throughout the day.

"I have never raced a 450 in Supercross before, so now I understand the speed of the class, and we know exactly what we need to do before heading to round two at Toowoomba. I know where I should be, and we'll be doing everything we can to achieve that.

"Honda have been very supportive of me, and being my rookie year I'm just soaking up every bit of information that I can, so that we can go forward every time we go racing. I'm excited for round two!"
The Crankt Protein Honda Racing Team will now begin preparations for round two of the Australian Supercross Championship being held at Toowoomba in Queensland on October 14, 2016.
For more information on the Crankt Protein Honda Racing Team, head to www.teamhondaracing.com.au
For more information on the Australian Supercross Championship, head to www.ma.org.au