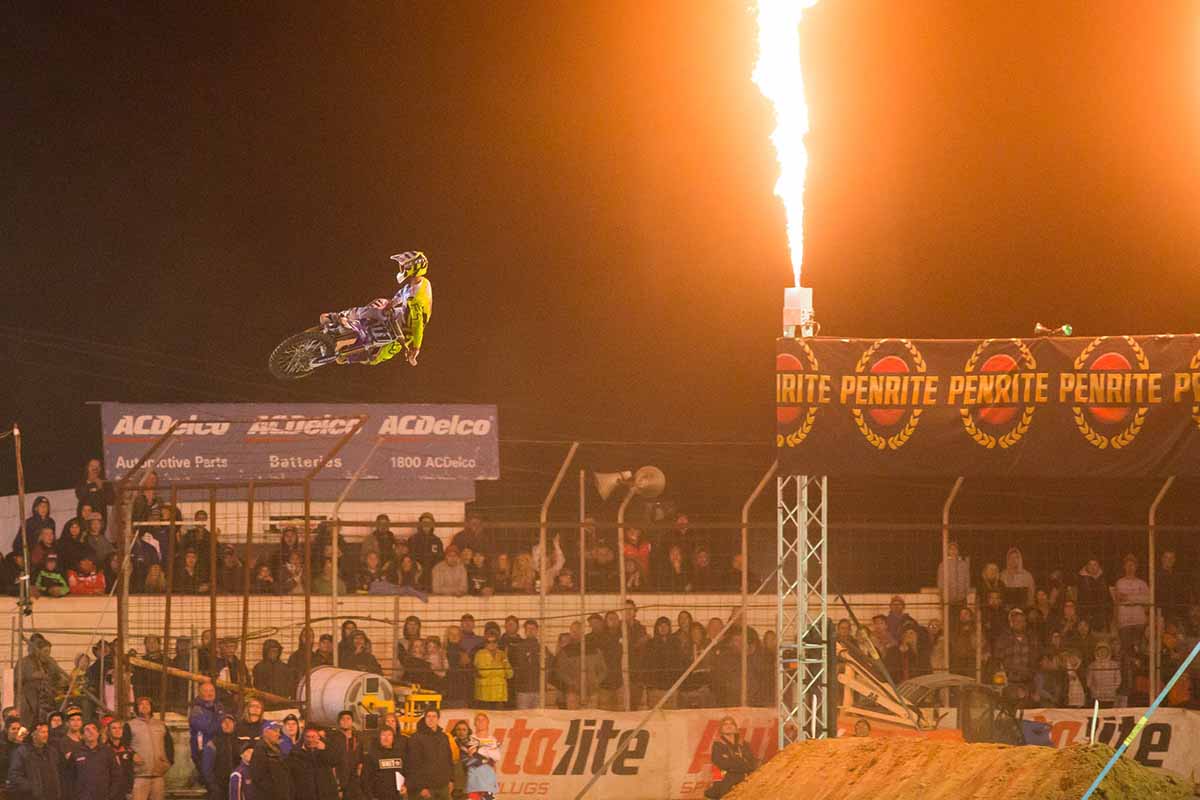 FERRIS CONFIRMS ASX FOR CDR YAMAHA
FERRIS CONFIRMS ASX FOR CDR YAMAHA
Reigning MX Nationals champion and Australian Supercross number 2, Dean Ferris, has confirmed he will race the 2017 Australian Supercross Championship with the CDR Yamaha team on board his almighty YZ450F.
Ferris, who currently lead the 2017 MX Nationals after five rounds, originally signed a motocross only deal with CDR Yamaha for 2017 but after a successful 2016 supercross series, Ferris has opted to return for another season and go after the number one plate.
"I signed my motocross contract for 2017 in the early stages of for last year's Supercross Championship and I wanted to get through the series and see how I felt and if I enjoyed that style of racing again before I made any commitments for 2017," Ferris comments.
"Last year was the first time I had done supercross with a great team behind me and on an awesome bike and when I reflect on the championship, I realised how much fun I had and that I would like to do it again.
"Craig and I had been discussing it for the past few weeks and I told him I was in and the contract was drawn up. It was a simple decision really, and I love going racing with everyone at CDR Yamaha.
Ferris raced internationally from 2012 to 2015 and as a result, hadn't had a lot of recent supercross experience prior to 2016 but he quickly showed his skill, ability and determination by getting up to speed very early in the series, taking a podium result at round one, then was on the top step just a couple of rounds later in Melbourne before rounding the championship in second place.
"Being able to ride both motocross and supercross well is important and having the skills for racing indoors or out will only benefit my riding. Last year my preparations were limited to due racing the Motocross of Nations but I was able to find my feet pretty fast so that was good and now with the bit of experience and knowledge gained, hopefully this year the process will be a little easier.
"It is also a great opportunity to race oversees competitors who do our races. Last year it was cool to line up alongside Chad Reed, Ryan Villopoto, Justin Brayton and Cooper Webb, while this year Jason Anderson and Reed have already been conformed for the Aus- X Open round so that is something to look forward to," Ferris signs off.
Before hitting round one of the Australian Supercross Championship in September, Ferris will endeavour to lock down his second consecutive MX Nationals crown. He currently leads the premier MX1 class by 48 points at the halfway stage of the championship but is determined to keep working hard and secure another championship.
"We are excited to have Dean on board for this years' Australian Supercross Championship," states team manager, Craig Dack. "He proved he is a talented supercross rider in 2016 and we look forward to continuing our relationship with him in supercross and having Dean represent CDR and Yamaha this supercross season," Dack ends.
2017 Australian Supercross Dates
Round 1; Jimboomba Qld – September 23
Round 2: Bacchus Marsh, Vic – October 14
Round 3: Virginia, SA – October 28
Round 4 / 5: Sydney, NSW – November 11-12
Round 6: Jimboomba, QLD – November 18.
Credits: Foremost Media / Aus-X Open