COMPLETE PARTS KAWASAKI RACING SIGNS OWEN AND TANTI FOR AUSTRALIAN SUPERCROSS CHAMPIONSHIP
Kawasaki Motors Australia is pleased to announce that Complete Parts Kawasaki Racing has signed Jace Owen to join Aaron Tanti in the 2018 Australian Supercross Championship, which commences in Jimboomba, Queensland, on 15 September.
Owen will contest the entire SX1 championship on-board the brand new 2019 Kawasaki KX450, while Tanti continues aboard the KX250F that he rode to third overall in the MX Nationals MX2 championship with the Dyson Motorsports-operated team this season.
American Arenacross front-runner Owen will make his first appearance in Australia during the five-round supercross championship, recently arriving from his home in Illinois and preparing with Complete Parts Kawasaki Racing in the lead-up to round one.
The 23-year-old finished second in last year's Arenacross championship in the US with a season-best 17 main event wins to his credit, however a knee injury at the beginning of this year ended his 2018 campaign before it effectively began. Now, back to 100 percent health, Owen will be striving for a strong season with the primary Kawasaki Motors Australia-supported team.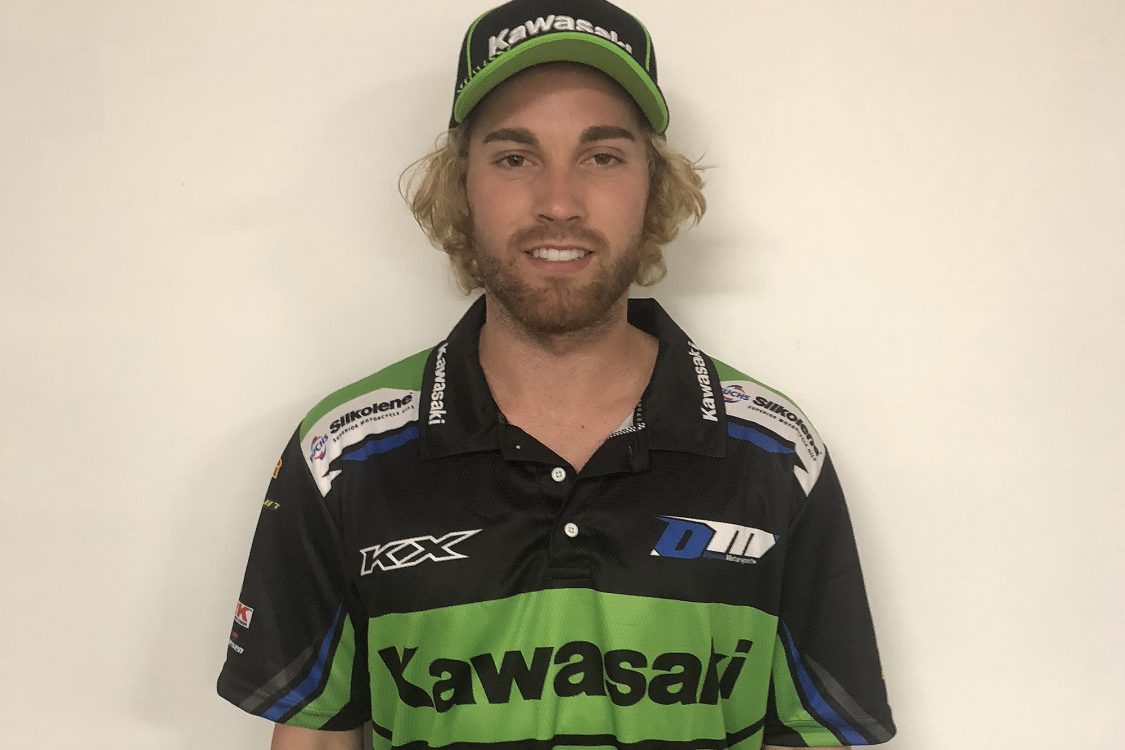 "I'm super-excited to be here in Australia with Complete Parts Kawasaki Racing," commented Owen, who also has experience in American Supercross series. "I've been here for just over a week now, getting comfortable with the 2019 KX450 and have been getting some good seat time. The bike is awesome, it's so agile, has a ton of usable power and I've really been liking the hydraulic clutch.
"The plan is to build as the season goes. I definitely want to be up the front, but am coming off of a knee injury, so I'd say a top five at the first round would be pretty good in terms of expectations. By the time the season's over, I want to be up on the podium and in the mix, that's for sure."
Tanti, 22, is just as eager for the gates to drop on the 2018 supercross series, hopeful that he can continue competing at the level that saw him race to two round wins outdoors this year. The New South Welshman displayed top 10 form in last year's SX2 title-chase and is certain he will be even stronger this time around as part of Complete Parts Kawasaki Racing.
"I've been feeling good on the bike and the Complete Parts Kawasaki Racing team has been working really well together," Tanti explained. "I've just been putting in a lot of laps, getting comfortable with the KX250F in supercross and it's been positive so far.
"I really expect to be up there at the front, have been able to put in a lot more work than in recent years now that I am racing full-time. My results in motocross have given me a lot of confidence, so I am really excited to head to round one next weekend."
Complete Parts Kawasaki Racing team manager Jay Foreman welcomed both Owen and Tanti to the program for supercross, looking forward to working with each of them throughout the five-round championship. He's particularly satisfied with the latest KX450 during early testing, confident it will be extremely competitive from the outset on debut.
"We've been testing with Jace this past week and the 2019 Kawasaki KX450 has been really good, very impressive already," Foreman stated. "Jace is coming along well, getting comfortable quickly and we're looking forward to round one. Aaron is bringing a lot of confidence with him into supercross, was solid straight away and has been doing a lot of laps. We'll be ready to go at round one."
Round one of the 2018 Australian Supercross Championship will take place at Jimboomba X Stadium in Queensland on Saturday, 15 September. Further information is available via www.australiansupercross.com.au.
To keep up to date with Complete Parts Kawasaki Racing, 'Like' Complete Parts Kawasaki Racing on Facebook or 'Follow' @completeparts_kawasaki_racing on Instagram.