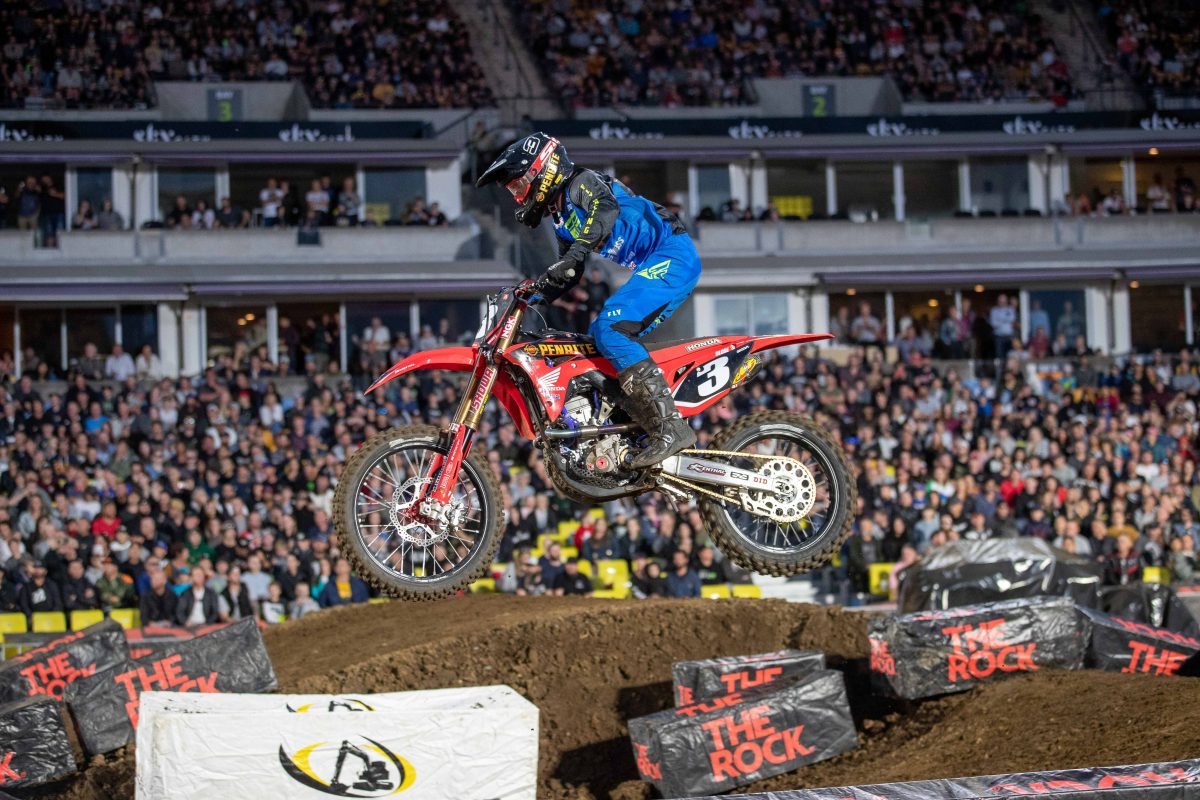 Championships on the line for Penrite Honda Racing after Auckland
The Penrite Honda Racing team achieved mixed results at round 4 of the Australian Supercross Championship in Auckland, New Zealand on the weekend. 
Brett Metcalfe had a breakthrough ride finishing 3rd, taking two out of three holeshots on his way to 2nd, 5th and 3rd place finishes in the three respective finals.
"All I can say is it's about time. The Bridgestone's were hooking up tonight and I am so glad to come away with a 3rd and get the monkey off my back. I need to back this up in Melbourne.  All I can do is focus on finishing on the podium again and see what happens around me," Metcalfe said.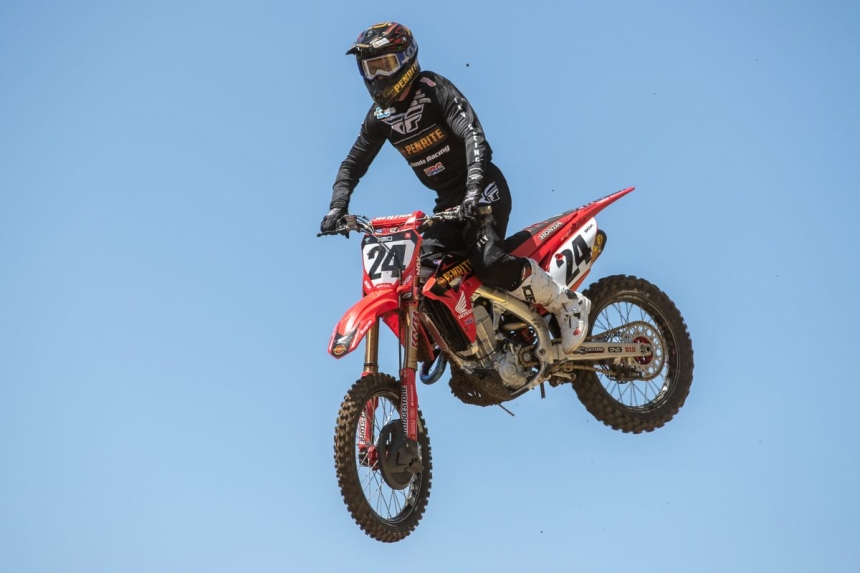 Image Credit: Foremost Media
It was a tough night for Justin Brayton, after crashing whilst in the lead in the final race; he lost the Championship lead and the red plate for the first time in three years. Brayton now trails the lead by one point.

"I felt great after qualifying; we had the speed to run upfront and we were in a good position for an overall before I fell.  This is on me I made a mistake.  It's definitely going to be a thrilling final round for the fans," said Brayton.
In the SX2 class, Chris Blose bridged his Championship gap after finishing 2nd.
"Tonight was hard but I made the most of it. The Championship is going to come down to the wire as there are 4 to 5 riders who can mix it up for Championship positions, the final round is going to be really exciting." Blose said.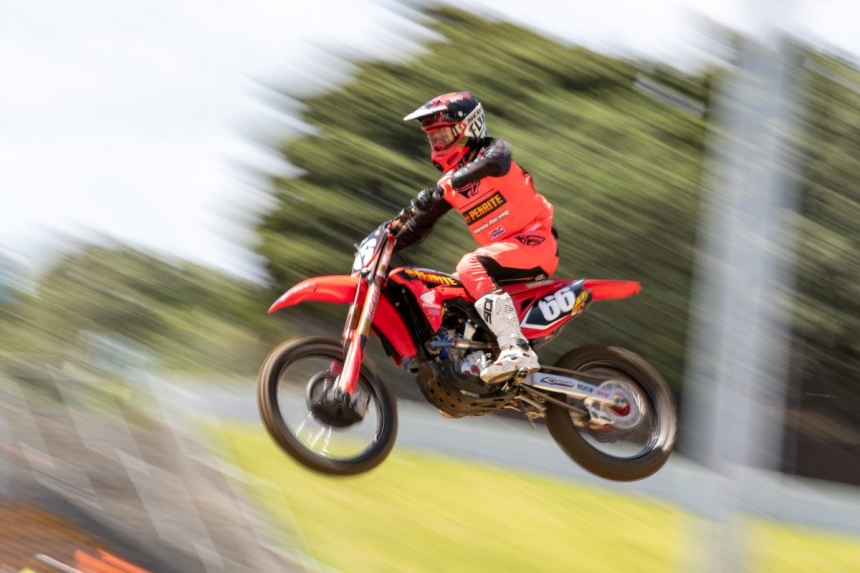 Image Credit: Foremost Media
Mitchell Oldenburg struggled with bad starts which resulted in him battling to come through the pack.
"It was a disappointing night for me.  I qualified 1st but didn't take advantage of my speed.  I have made things hard for myself but the Championship isn't over, I am not giving up. I want to finish strong in Melbourne." Oldenburg said. 
As the team heads to the final round on November 30th in Melbourne, Brayton sits in 2nd, trailing by one point, Blose also sits in 2nd trailing by four points.  Team director Yarrive Konsky understands this position all too well.
"The Championship is short and from the outset, we want to win but each year we have always gone into the final round with the same mindset, it could go either way – nothing is set in stone. No matter what, we have tried our best, we have prepared the best way we know how and we will turn up to Melbourne and give it our all.  The best riders will win the Championship.  We will continue with testing and training as usual." Konsky said