Penrite Honda Racing Have SIights Set On Double Championship Victory
With three rounds remaining, Penrite Honda Racing are focused on taking the overall Championship win in both classes in this year's Australian Supercross series.
The Australian Supercross Championship is intense, with round 3 this weekend marking the return of the Triple Crown race structure. Points are accumulated across three final races and the lowest point score takes the overall win.
Team owner Yarrive Konsky is determined to make the most of the Triple Crown set up to set themselves up for an overall victory in both classes, stating;
"Our team has worked so hard to get to this point and we feel it's achievable for us this year so we are doing everything we
can to make it happen."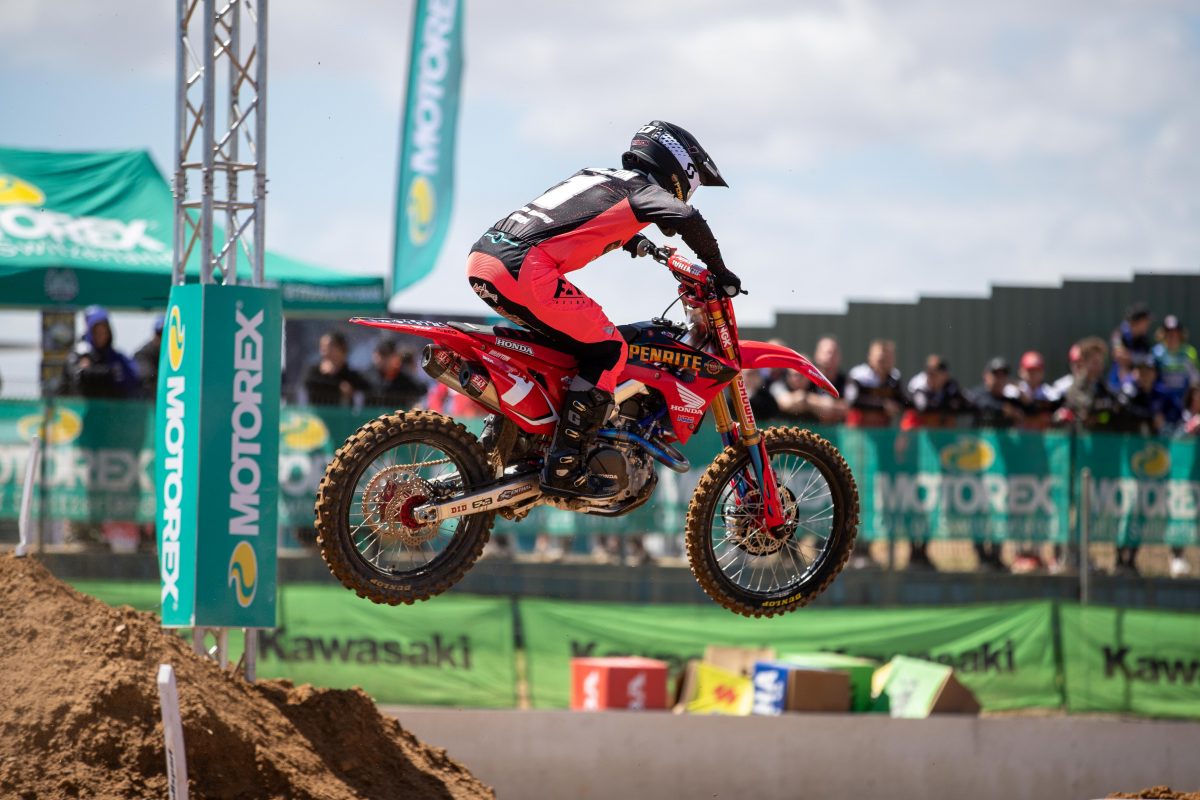 Justin Brayton knows the importance of being consistent at these events.
"One bad race can ruin your night. All of us need to be patient and ensure communication is open and a solid strategy is in place. I will be racing to win and plan to be as consistent as possible," said Brayton.
The team is coming off two wins in their respective classes and looks forward to their return to the racetrack in Wollongong this weekend. SX2 rider Mitchell Oldenburg now sits in third, following his win at the last round, and hopes to continue his progression forward.
"The competition is tough in Australia and the Triple Crowns are intense. I need to focus on winning and to do that I will take each race as it comes and be strategic in my attack," said Oldenburg.
The team heads to round 3 in Wollongong, NSW with 3 wins from four finals and sit in 1st and 4th in the 450 class with Brayton and Metcalfe respectively. Metcalfe is determined to use this round to make his move up.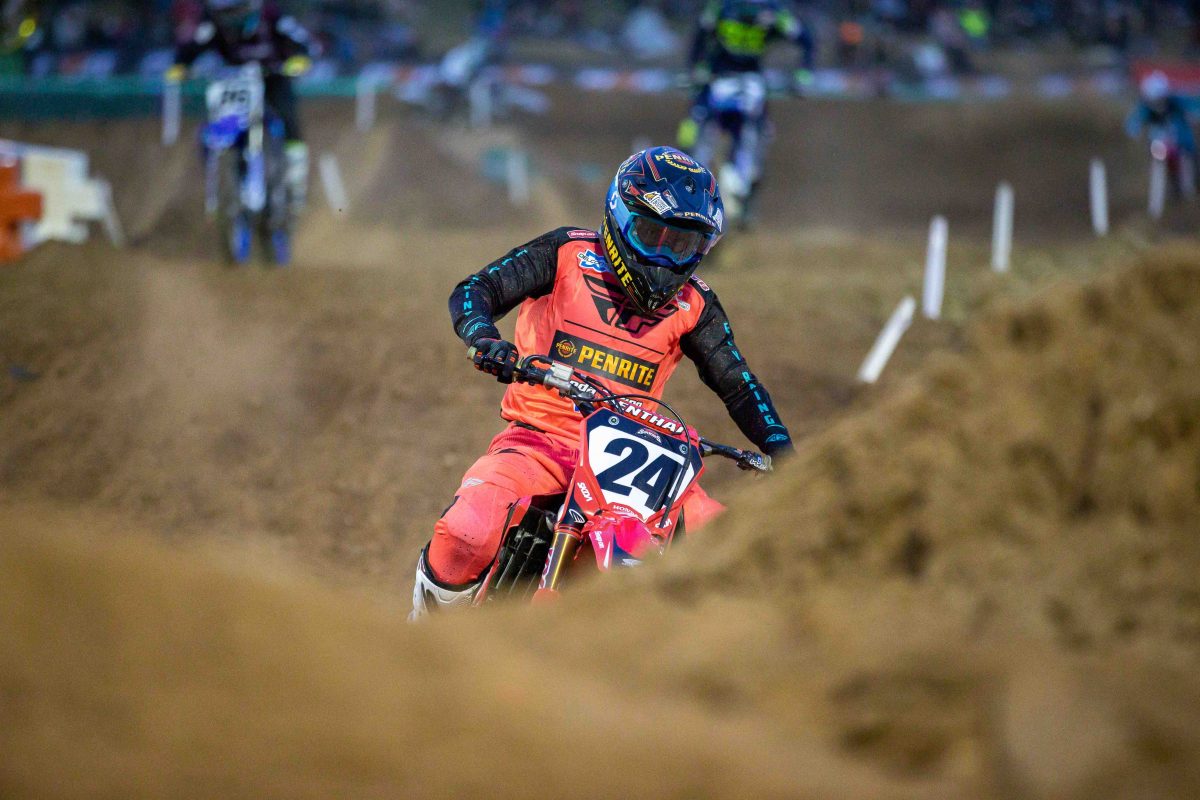 "I need to race mistake-free, I have crashed in rounds 1 and 2. Testing these past two weeks have helped me feel more settled. I hope the results will reflect the progress we have made." Metcalfe said.
In the 250 class, the team sits 3rd and 4th respectively. Chris Blose wants to claim his first victory in Wollongong.
"I returned home to America following Gilman to do some testing and see the family. I am coming back to Australia more prepared to stand on the top step of the podium this weekend," Blose said.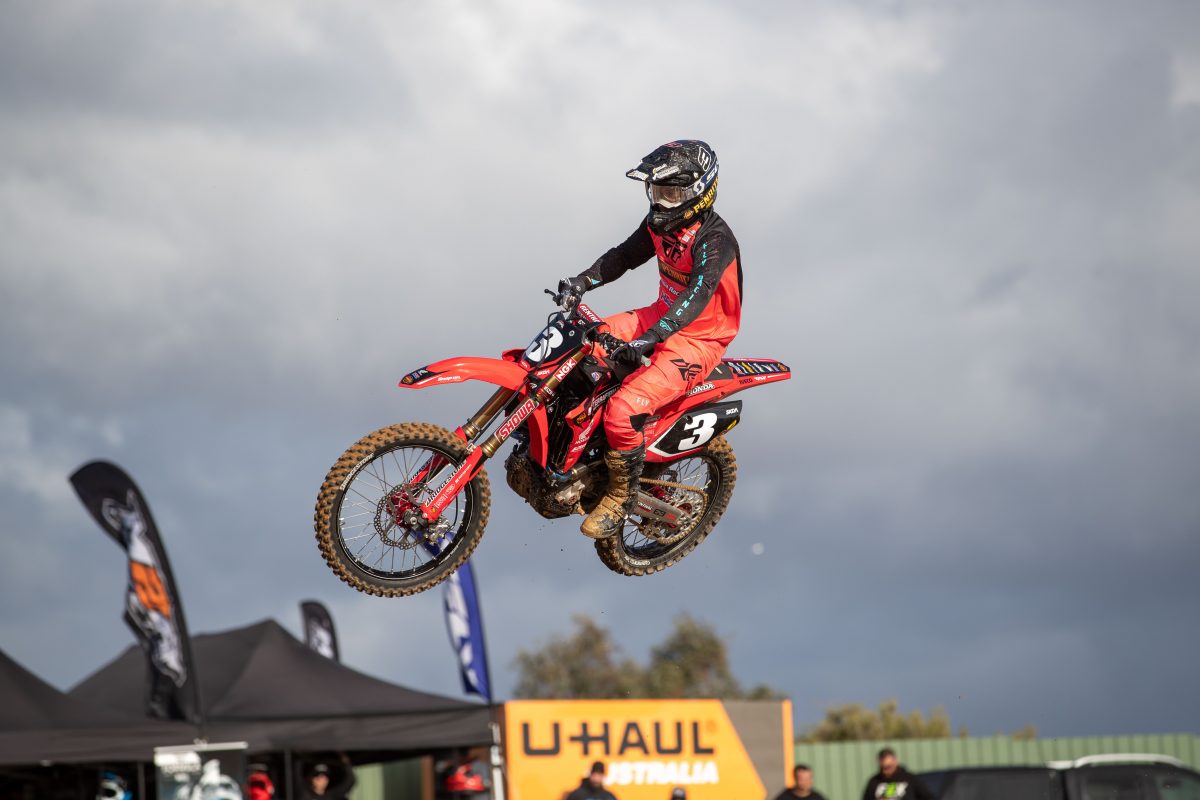 Round 3 of the Australian Supercross Championship is this weekend in Wollongong, NSW.